Greetings DVD Families!
We had our first CD of the year today! Thank you to the DVD Leadership team for hosting this CD. Here is the schedule for the week, along with reminders about upcoming events.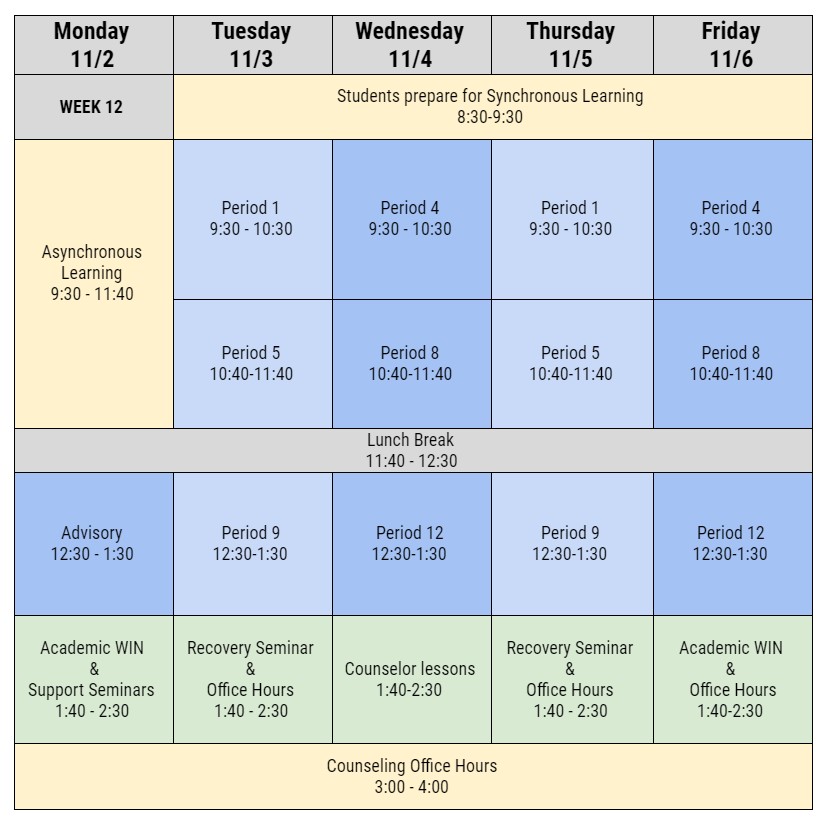 11/11: Veterans' Day – NO SCHOOL
11/20: PD Day – NO SCHOOL
11/23-11/27: Thanksgiving Break
Have a safe and restful weekend!
Veronica Rodriguez