DVD T-Shirt Design Contest Winners
Design Families!
Please join us in extending a congratulations to the grade level finalists and winners of our DVD T-Shirt Design Contest!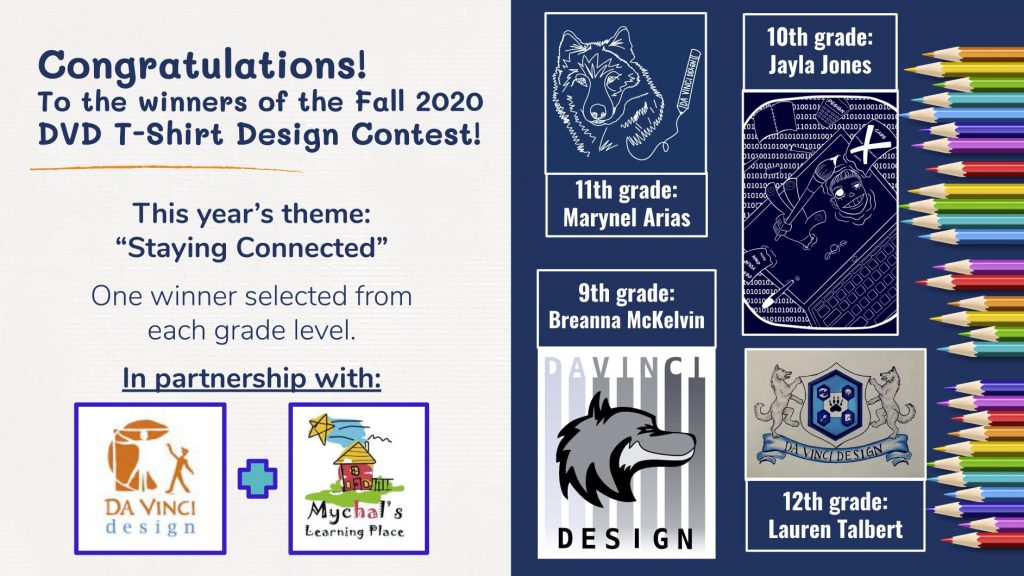 These four designs will be printed via the print shop at Mychal's Learning Place, and sold online for $12. Pre-sale coming soon!
If you'd like to see all of the semi-finalists designs, please watch the announcement video shared in Advisory today from our Design pathways teachers: T-Shirt Contest Winners Announcement Video 2020.
Finally: thank you to Mychal's Learning Place for partnering with us on this contest! Mychal's Learning Place is a local organization that provides support, training and opportunities to youth and young adults with developmental disabilities in order to build their independence and to help them pursue their goals and dreams. In addition to providing after-school programs and day classes, Mychal's also has a student operated mobile coffee truck and a print shop. Proceeds from t-shirt sales will go directly to Mychal's Learning Place. Learn more here.