Hello DVD families!
Thank you for attending Student-Led Conferences this week. We appreciate you taking the time to engage with your student about their academic progress and goals. It has been a busy week at DVD. Here are a few updates:
The Diversity Council presented thier first monthly webinar on Breaking Racism during Advisory.
The LatinX Student Union celebrated LatinX Heritage Month (9/15-10/15) by creating a short video that was shown to all students this week.
October grade-level newsletters are now posted on the grade-level sites (available on the Resources section of this site)
If you have not done so already, please take a few minutes to complete the parent and student surveys. A link to the surveys was sent via email on Monday.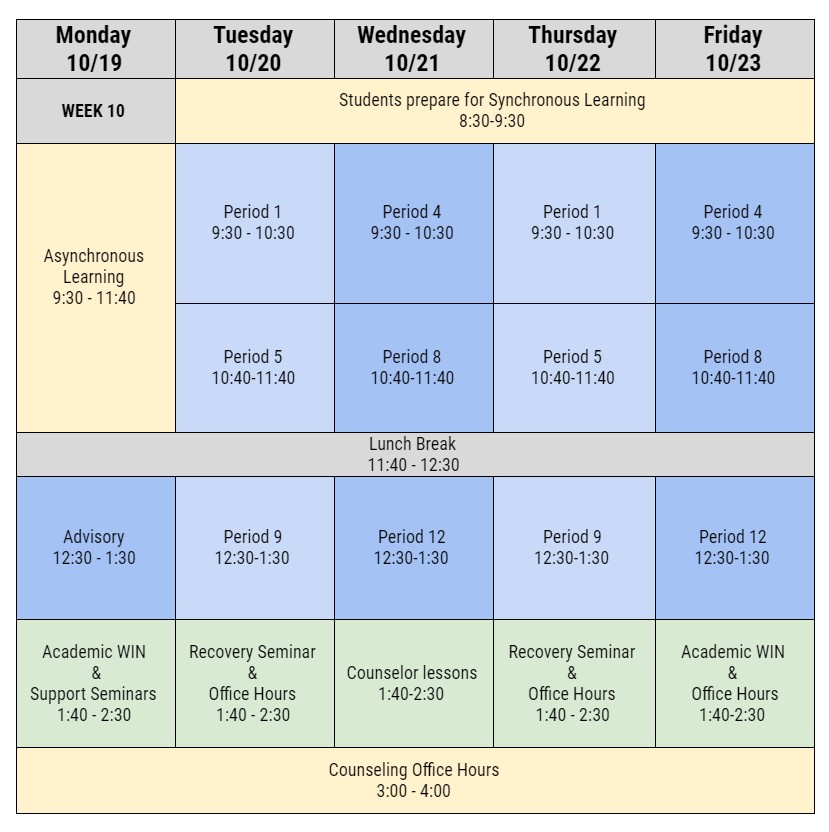 Have a wonderful Friday and a great weekend!
Veronica Rodriguez