DVD Families,
We are nearing the last academic days of our 2017-18 school year. Please review the final bell schedule and a few announcements.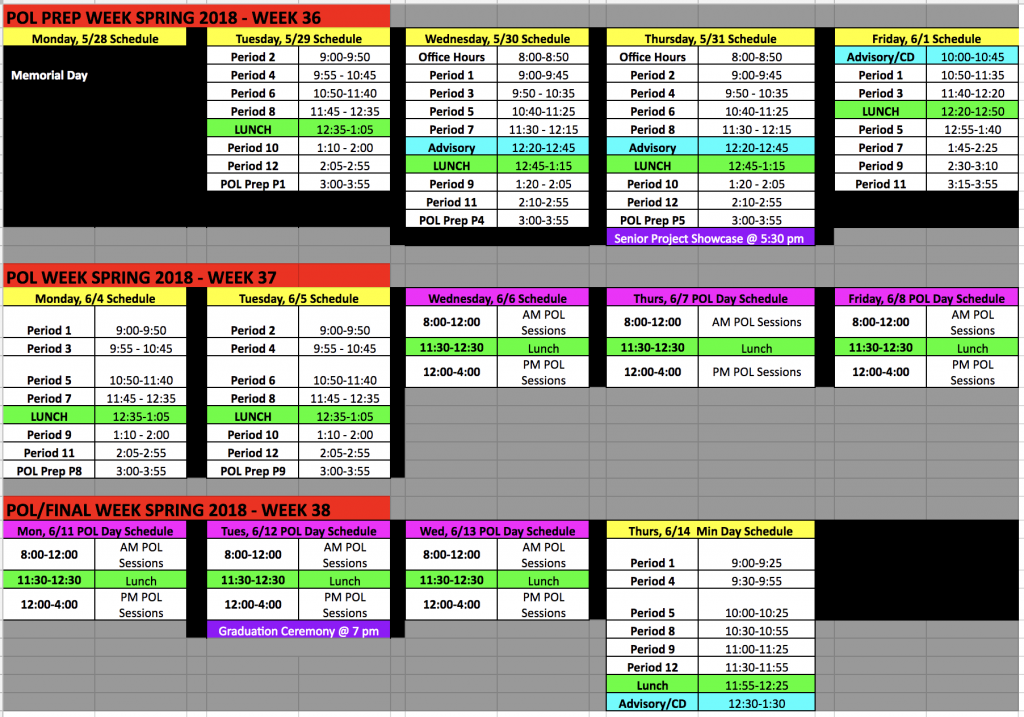 Announcement from our security team: Please be respectful to all the businesses that surround our campus. Students should never walk through private parking lots or enter private sections in local retail areas. We have received several complaints about our students trespassing on private property. Your cooperation in maintaining positive relations with our business neighbors is appreciated and expected.
Senior Project Announcement
: Join us on May 29th for a presentation on the prevalent issue of mental illnesses. A senior project group, DMMI (Debunking Misconceptions about Mental Illnesses), will go over different types of mental illnesses and treatments. The presentation is geared towards parents, but all are welcome to learn more about the subject.