Greetings Designers,
We are so excited to welcome families to campus for Back to School Night on Thursday, 9/2 from 5:30pm-7:30pm. This year, our BTSN agenda will give families an opportunity to meet Grade Level teams and administrators for a presentation outdoors. Then, families will head upstairs for a self-guided tour and a chance to visit with teachers one-on-one. See the agenda below: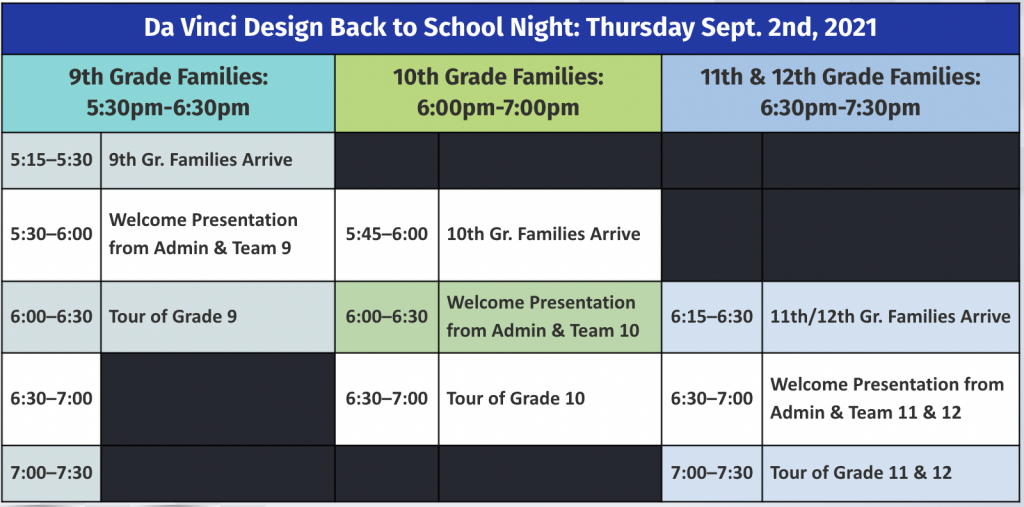 Next week, we'll have our first Regular Bell Schedule week (see below), including our first week of seminars! Students had the opportunity to select from a wide variety of seminars. We look forward to meeting with our new seminar classes next week!