Guest Speaker: Dr. Tracey Childs – Monday, June 2
Don't miss this exciting opportunity to learn valuable career lessons!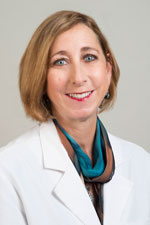 This Monday, June 2nd, Dr. Tracey Childs, a general surgeon and Da Vinci Design parent, will speak at DVD as part of a healthcare speaker series designed to introduce students to diverse careers in the medical field. Dr. Childs will share her career trajectory, and personal experiences and insights as a surgeon and researcher.
Dr. Childs received her medical degree from the David Geffen School of Medicine at UCLA and has been in practice for 28 years. She is affiliated with multiple hospitals, including University of California Los Angeles Medical Center and Saint John's Health Center.
Please join us!
Who:  Dr. Tracey Childs
When: Monday, June 2, 2014 @ 4 PM
Where: Ms. Adabale's classroom, Da Vinci Design