Week 13 Preview & Parent Survey
Greetings Designers & Design Families,
Happy November! We are heading quickly toward our first holiday break of the year, and the year is just flying by. See the bell schedule for Week 13 below.
Fall 2021 Da Vinci Parent/Guardian Survey: https://www.surveymonkey.com/r/RBRSKZG
Dear Design Parents and Families: It is time for us to do our bi-annual parent survey – and we need your feedback! We ask families and students to complete a survey twice each year about how things are going at DVD. Please use the link above or 
click here
 to share your experience and thoughts with us. We continually look for ways to improve, and value your assessment of how things are going so far this year. The data collected from parent surveys like this one determines our school goals for this year, and for years to come.
Week 13 Bell Schedule:
Veteran's Day Holiday: Thursday, 11/11

Note: After next week, Fall Holiday / Thanksgiving Break is from 11/19-11/28.
Campus Highlight Week 12: Dia de los Muertos Ofrenda (1st Floor Display Case)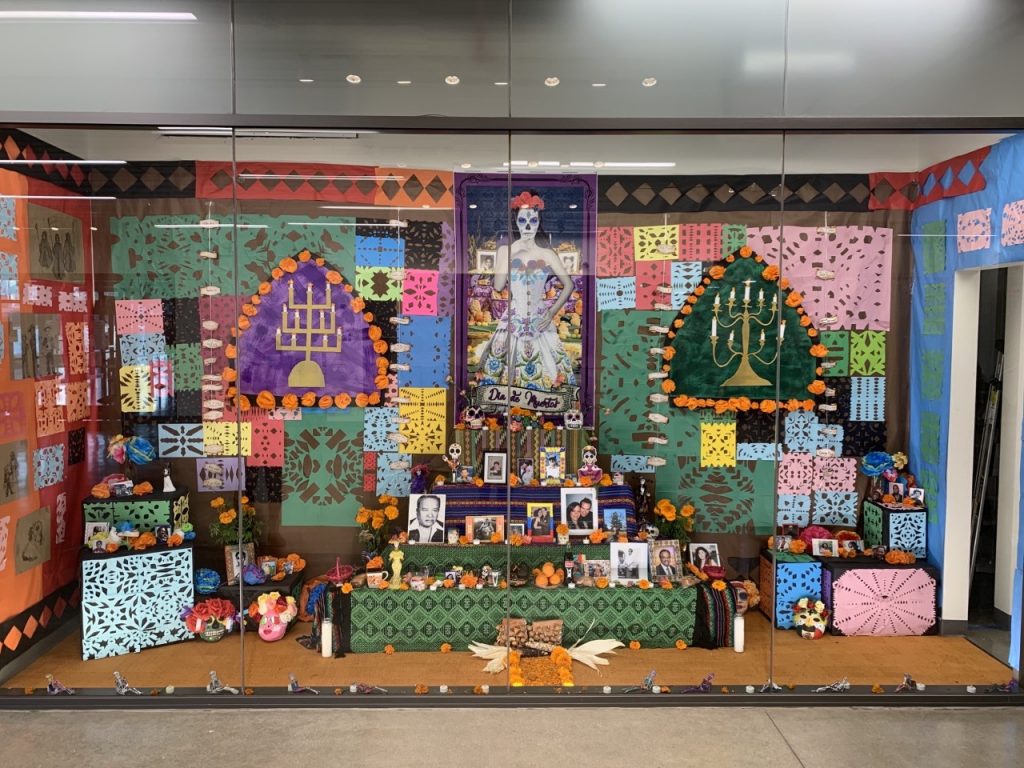 Celebrations are in order for everyone, staff and students, who worked so hard on the ofrenda in the display case on the first floor. Thank you Mr. Villanueva, Ms. Simon, Ms. Santana, the DVD Latinx Student Union, the DVD architecture students, the DVD ethnic studies students, and everyone who contributed to this beautiful display honoring our loved ones with such reverence.