Presentations of Learning (POLs) and Final Weeks of the Semester
Greetings DVD Families,
Happy Friday! We are three weeks away from the end of the semester.
POLs begin on Tuesday, June 1st. See below for more information on grade level POLs and final opportunities to demonstrate mastery. The schedule for the last three weeks of school is posted here as well as reminders about upcoming events.
POL Information by grade level:
Grade 9 POL Overview and Slides
Grade 12 POL Overview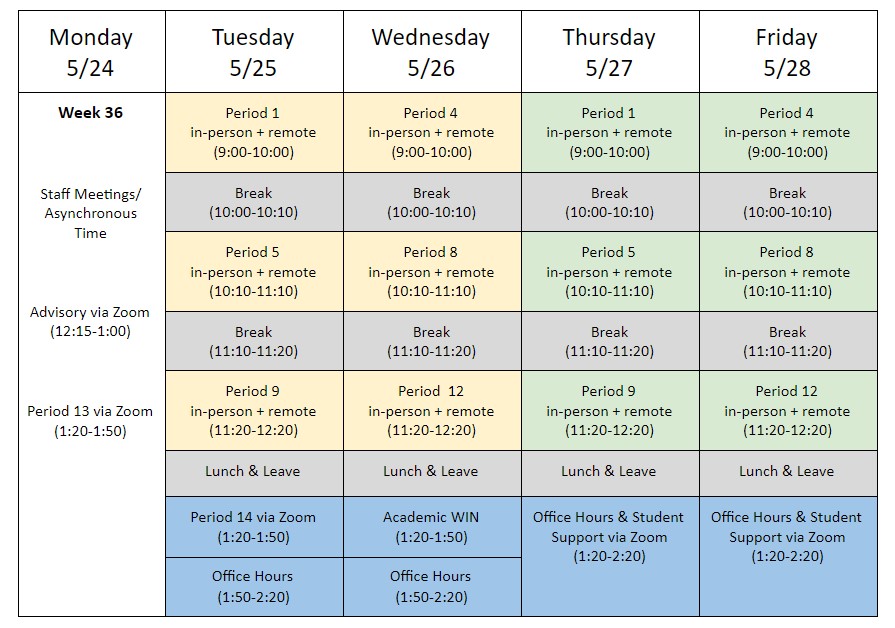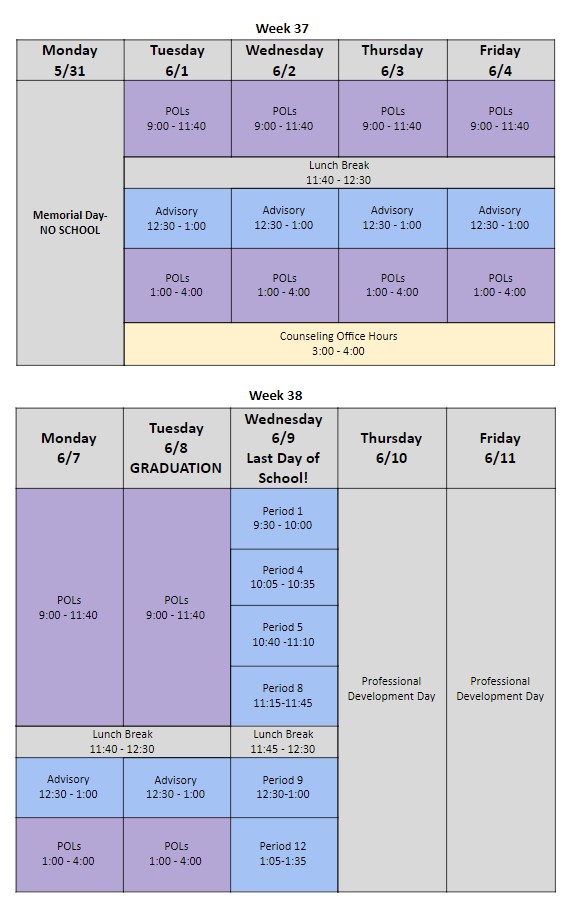 UPCOMING EVENTS/REMINDERS:
Monday 5/31: Memorial Day – NO SCHOOL
Tuesday, 6/1-Tuesday, 6/8: POLs (Presentations of Learning)
Wednesday, 6/9: Last Day of School
Upcoming Events for Seniors:
Friday 5/21: Grad Night from 7pm – 11pm (on campus)
Monday 5/24: Grad cap decorating and grade-level activities for Cohort B from 1:30pm – 3pm
Thursday, 5/27: Senior Swag Drive-thru from 4pm – 6pm (201 parking lot)
Monday, 6/7: Grad Practice at 10 am
Tuesday 6/8: Class of 2021 Graduation at 4 pm