Class of 2021 Senior Events
Hello, Families of DVD Seniors,
We have some exciting news! We would like to acknowledge and celebrate the Class of 2021 at the following events: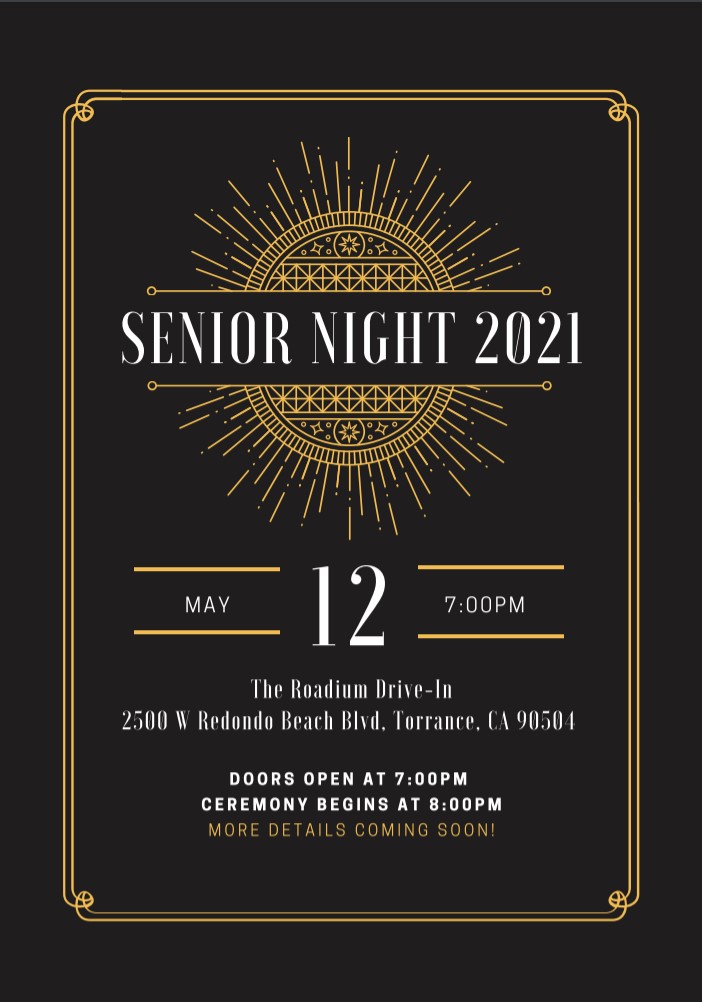 Senior Night: All seniors and their families are invited to attend our Senior Night at the Roadium Drive-In on Wednesday, May 12th. Doors open at 7 pm and the event will begin at 8 pm. There is a limit of one car per family. We will be sharing some Class of 2021 memories on the big screen as well as presenting awards. More information to follow.
Senior Swag Drive-Thru: On Thursday, May 27th, from 4-6 pm, Seniors are invited to stop by the campus to pick up their DVD Class of 2021 swag. Please RSVP using this link.
We are looking forward to celebrating the Class of 2021!