Week 20
Greetings DVD Families!
The schedule for Week 20 and reminders about upcoming events are posted below. Seminars and Academic WIN begin next week.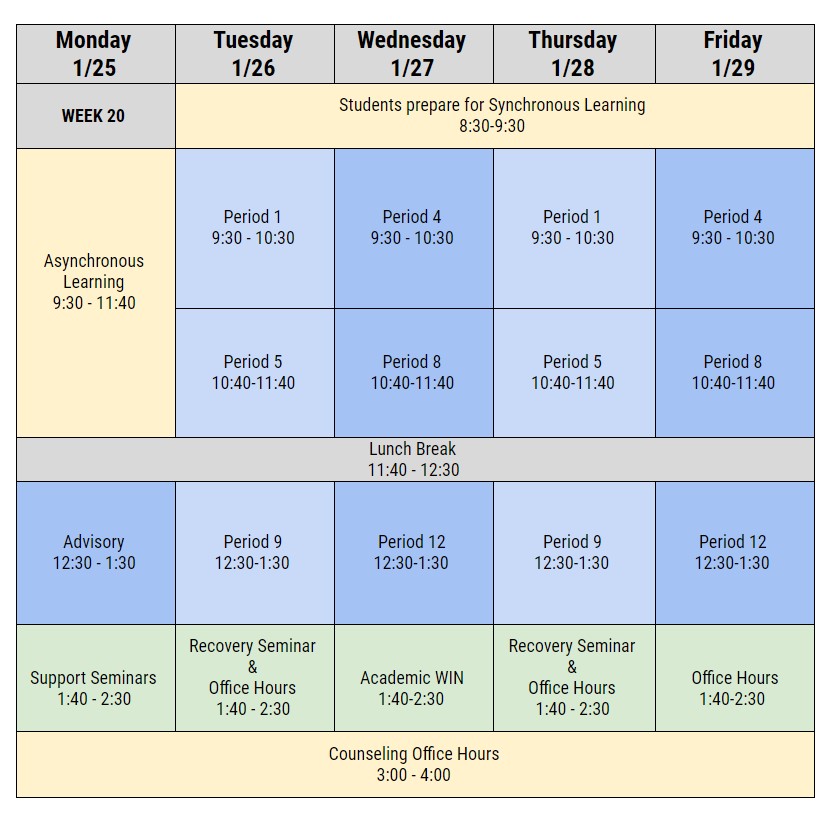 UPCOMING EVENTS:
1/27: School Site Council and English Language Advisory Committee Meeting @ 4 pm (click here for Zoom link)
2/5: Professional Development Day – NO SCHOOL
2/15: Presidents' Day – NO SCHOOL
2/22: Online Community Dialogue
Enjoy your weekend!
Veronica Rodriguez