Week 14 Schedule and Reminders
Greetings DVD families!
The schedule for Week 14 is posted below. Please note that there will be no school on Friday for students as our staff will be participating in professional development.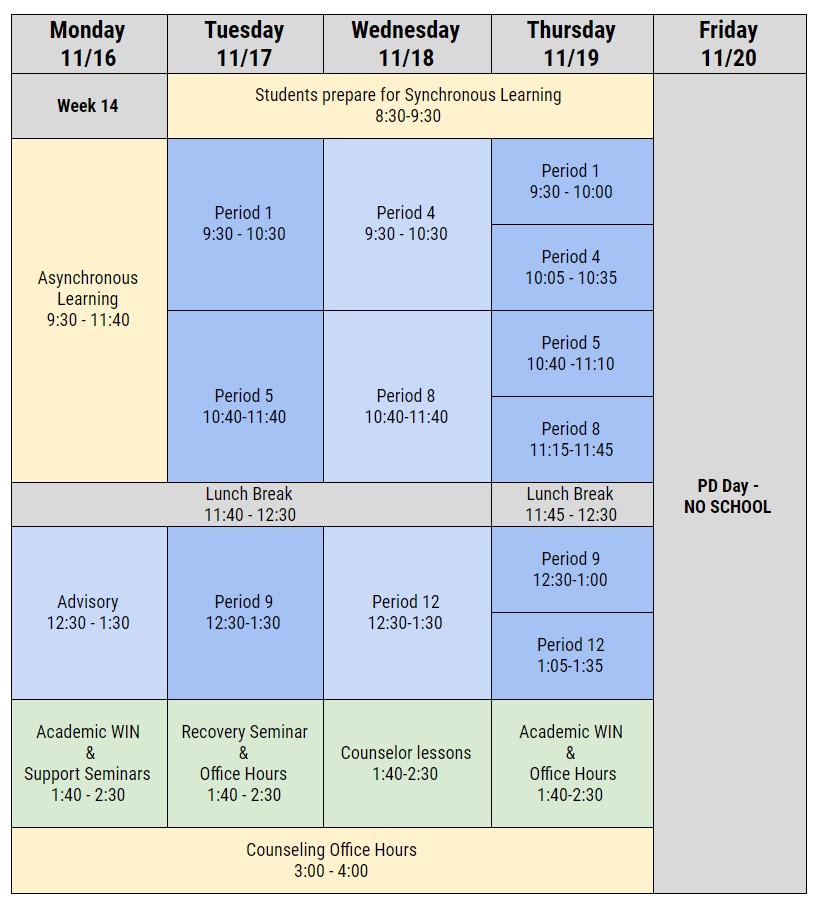 UPCOMING EVENTS/REMINDERS:
11/20: Professional Development Day (No School)
11/23-11/27: Thanksgiving Break
11/30: Classes resume; Pick-Up Day: IDs, T-shirts, Cap-and-Gowns
12/5-12/6: Senior Portraits
12/10-12/17: Fall POLs
Have a great week!
Veronica Rodriguez