Week 29 and Code of Conduct
Dear DVD Community,
First and foremost, we hope that you are all healthy and well. Thank you again for your patience and support over these past two weeks. We will continue with our current Virtual Instruction schedule for Week 29.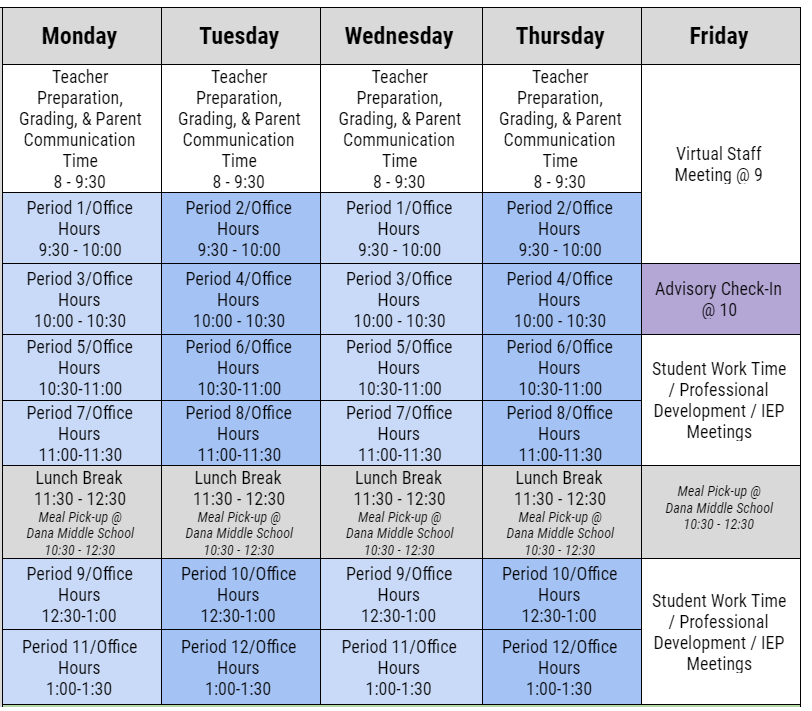 As our classroom environment has transitioned for the time being to virtual (online) instruction as a result of the COVID-19 related safety requirements, it is expected that students meet the same standards of behavior as though we were on a physical campus together. In other words, our DVD virtual classrooms are real classrooms with real teachers, and appropriate student behavior is expected. To ensure that all of our students understand how appropriate behavior is defined for an online environment, we have developed a code of conduct that all students are required to follow. This code of conduct addresses student integrity, accountability for individual action, interaction with other DVD students, and interaction with DVD staff. Please click here to review the DVD Student Code of Conduct for Virtual Instruction. The intent is that it will allow our students and staff to interact online in a safe and courteous manner.
To reiterate, our priority is the safety and well-being of our school community during this time, our focus is on equity and access, and our goal is to continue providing high-quality instruction that is meaningful and effective, while also addressing the need for asynchronous learning and flexibility. Please free to reach out to me at vrodriguez@davincischools.org or Russell Stoll at rstoll@davincischools.org if you have any questions or concerns.
Take care,
Veronica