Week 10 Schedule
Greetings Designers!
Our staff spent the morning reviewing data and strategies to support student needs and had the opportunity to attend the workshops offered by the Transforming Learning Conference.
The schedule for Week 10 is posted below. Our Senior Committee is sponsoring several events. Please scroll down for more information.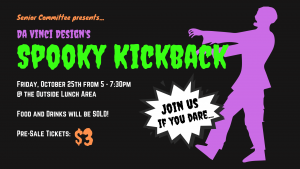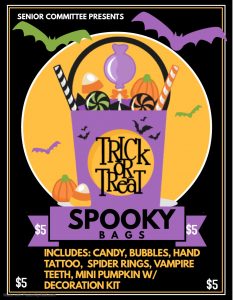 Upcoming Events:
10/25: Community Dialogue; DVD Spooky Kickback (see flyer)
10/28-11/1: Spirit Week
10/30: PSAT Day for 11th graders
11/11: Veterans' Day – NO SCHOOL
11/14: DV Fall Dance
11/15: PD Day – NO SCHOOL
Enjoy your weekend!
Veronica Rodriguez