Welcome Back, DVD! Week 19 Update
Welcome Back, Designers! We hope you had a wonderful winter break and are ready to launch into another amazing semester at DVD on Monday, January 14th.
Below you will find our bell schedule for the first two weeks (please note that there will be no office hours on this first Monday 1/14 or Tuesday 1/15, and that there is no school on Monday 1/21).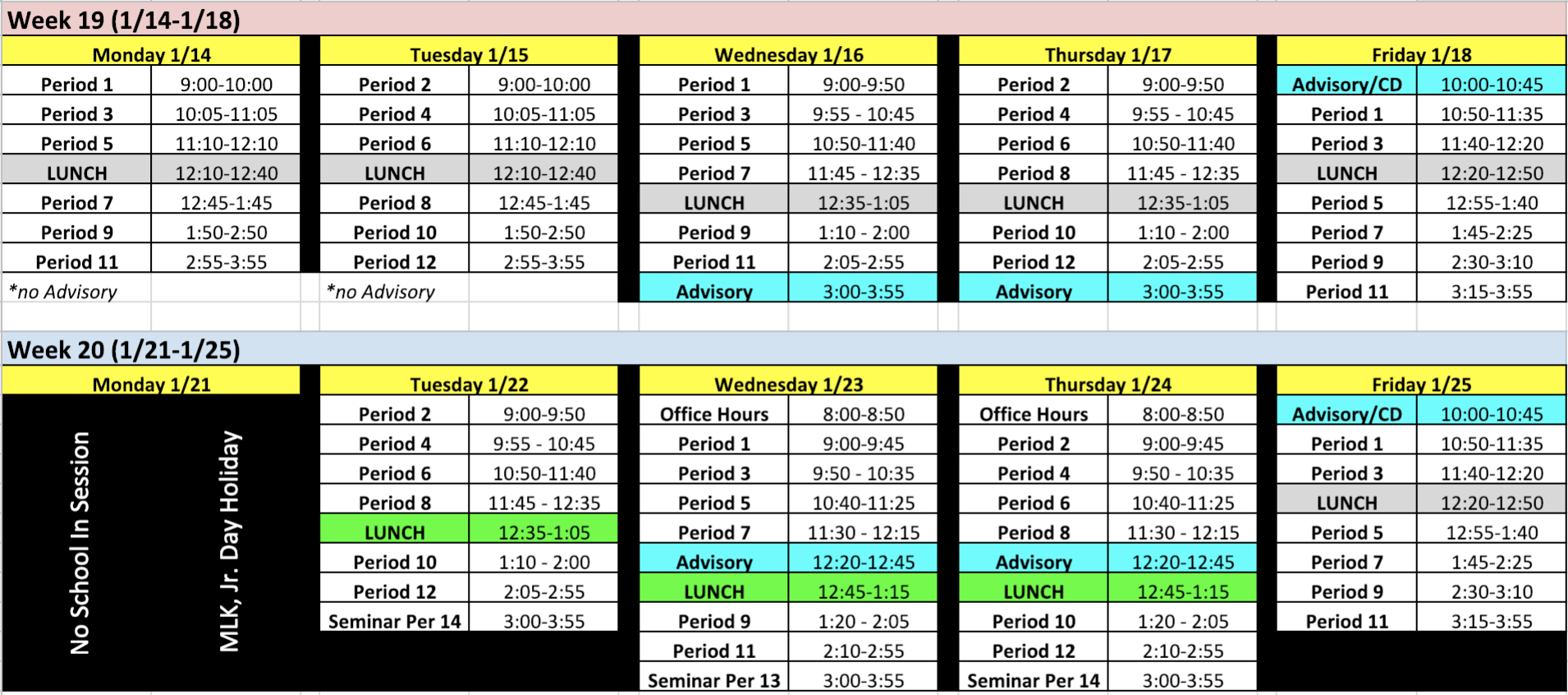 What's New?
We are excited to have access to our new gym and pool, where many seminars such as swimming, basketball, volleyball, crossfit, and more will be available to students. Stay tuned for a list of available seminars; students will sign up this coming week.
Another exciting development for second semester is that Da Vinci Schools/Chartwells will start serving breakfast starting on Tuesday, January 15th from 7:30 to 8:30 in the morning in the cafeteria. Price is $3.50 for paid students, .30 cents for reduced students and those students that qualify for free lunch are also free for breakfast. No reapplying is needed.
Finally, we would like to remind our students and families that our business neighbors' campuses are private property. Parents should not drop students off in their parking lots and students should not cross through their parking lots or use any of their spaces or seating areas. Students who are found trespassing on neighbors' private property may face disciplinary consequences and potentially face trespassing charges by the business owners.
We look forward to seeing you all on Monday!