Week 28 Update – Exhibition Week!
Designers, week 28 brings Exhibition this coming Tuesday 3/27! The event runs from 6:00-8:00 pm. We are so excited to experience the amazing projects you have been working so diligently on.
Families and friends, we look forward to hosting you on Tuesday! Friendly reminder that parking is available in the Da Vinci lot and overflow parking will be available around the corner at Karl Storz (located at 2151 E. Grand Ave). Shuttles will be provided from the overflow parking lot to the building and back. These shuttles will run from 5:30 pm to 8:30 pm. See map below for a visual: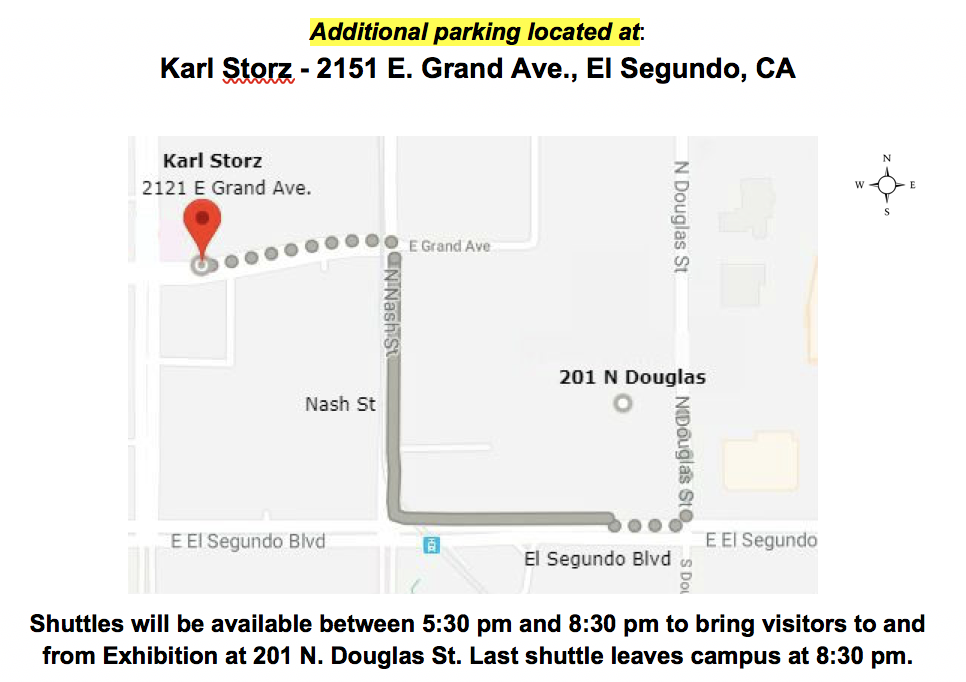 ATHLETICS
Check out the DV Athletics Calendar for info on games this week!
ROCK AROUND THE BLOCK
Wiseburn Education Foundation's annual Family Fun Day, Rock Around the Block, will be held this Saturday, March 24th at Dana Middle School. The biggest fundraising event for the year includes rides, games, silent auction, prizes, food and amazing musical performances by our students.
Have a wonderful weekend!