Coming Soon – PSAT and Practice ACT testing for 10th and 11th graders
10th and 11th grade families – students will be taking practice College Entrance Exams in less than two weeks on Wednesday, October 11 during the school day.
10th Graders will take the Practice ACT
11th Graders will take the PSAT
Students will be receiving a letter during advisory today (also below) with detailed information.
Please make sure students eat breakfast in the morning and bring a snack for the morning as well. They will also need a pencil and a scientific calculator.
Should you have any questions, please contact Tina Hannouche at channouche@davincischools.org
For 11th grade Families…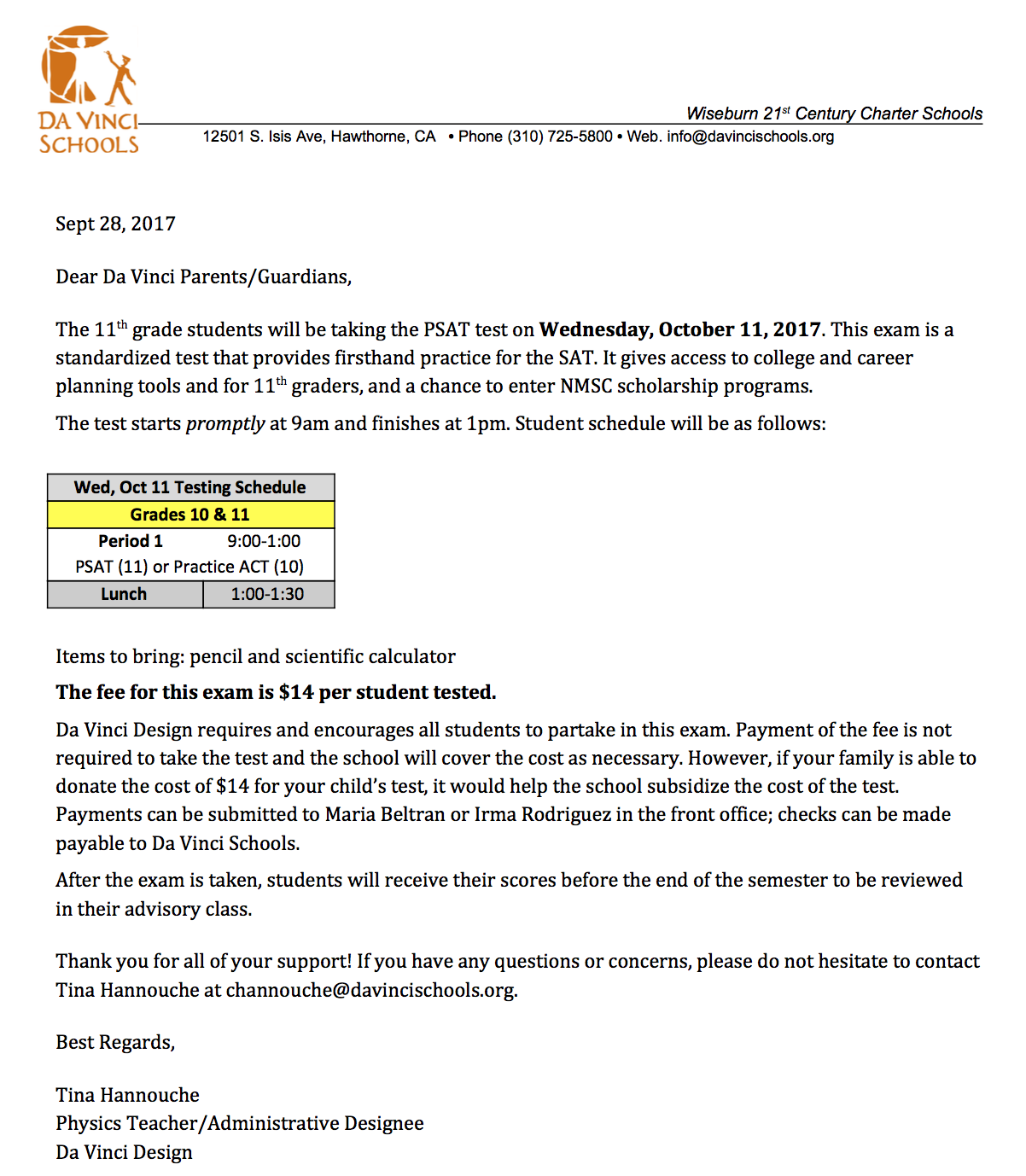 For 10th Grade Families…