This Week's Events
Hello Design families!  We wanted to send a few reminders about this week's events. See below!
American Sign Language: Martha's Vineyard Exhibition
Tuesday October 14th, 5:30-7:00 pm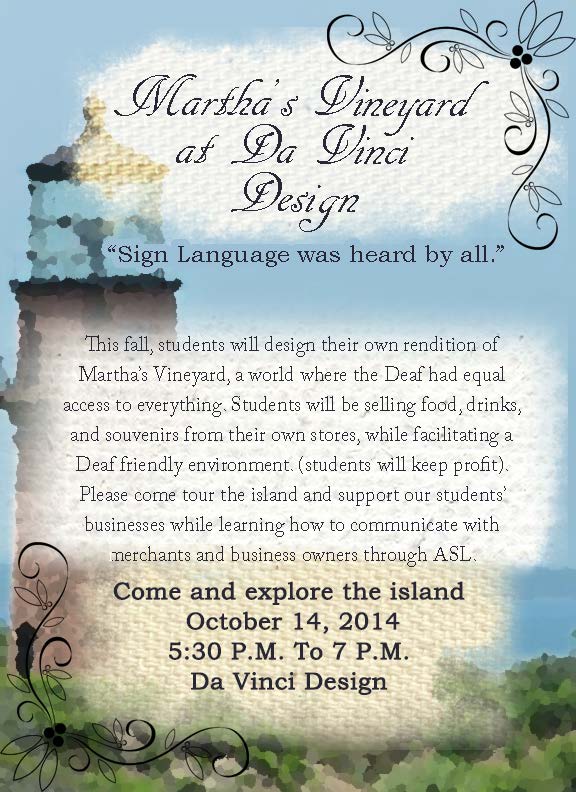 Hispanic Heritage Month Exhibition
Wednesday, October 15th, 5:30-7:30 pm
Come see, hear and learn about various cultures and countries! There will be food, music, dancing and many booths to learn from!
School Site Council Meeting
Members, this is also taking place Wednesday, October 15th at 5:30 pm in room 103 (Ms. Vance's room)
Agenda: SSC Agenda Meeting 10-15-14