Santa Monica College Scholarship for Seniors
Hello Students and Parents,
The HS Scholarship application for new students is now live, if you are planning on attending Santa Monica College this is a great scholarship to apply to. The application will be open until April 3rd, 2020.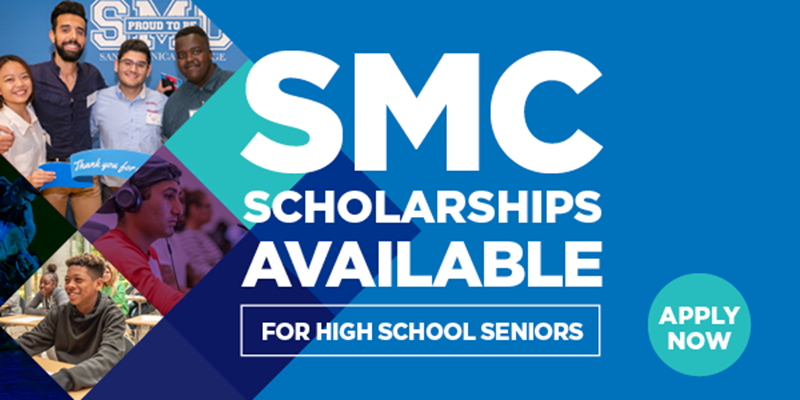 Log into your Corsair Connect account
Click on the SCHOLARSHIP icon to apply for a SMC Foundation Scholarship
Must enroll in 12 units for Fall 2020 and Spring 2021
Must have at least a 2.5 GPA
Must attend mandatory Scholarship banquet at SMC on
Saturday, June 6, 2020
Please contact the Scholarship Office
at 310-434-4290 with any questions.
Deadline is April 3, 2020