Week 4 Schedule and Announcements – No School on Monday
Greetings DVD Families!
Here is the schedule for next week. Due to the Labor Day Holiday on Monday, we will be starting off with Asynchronous learning time on Tuesday morning. Students are expected to login to their Google Classrooms and attend their Advisory class at 12:30 pm.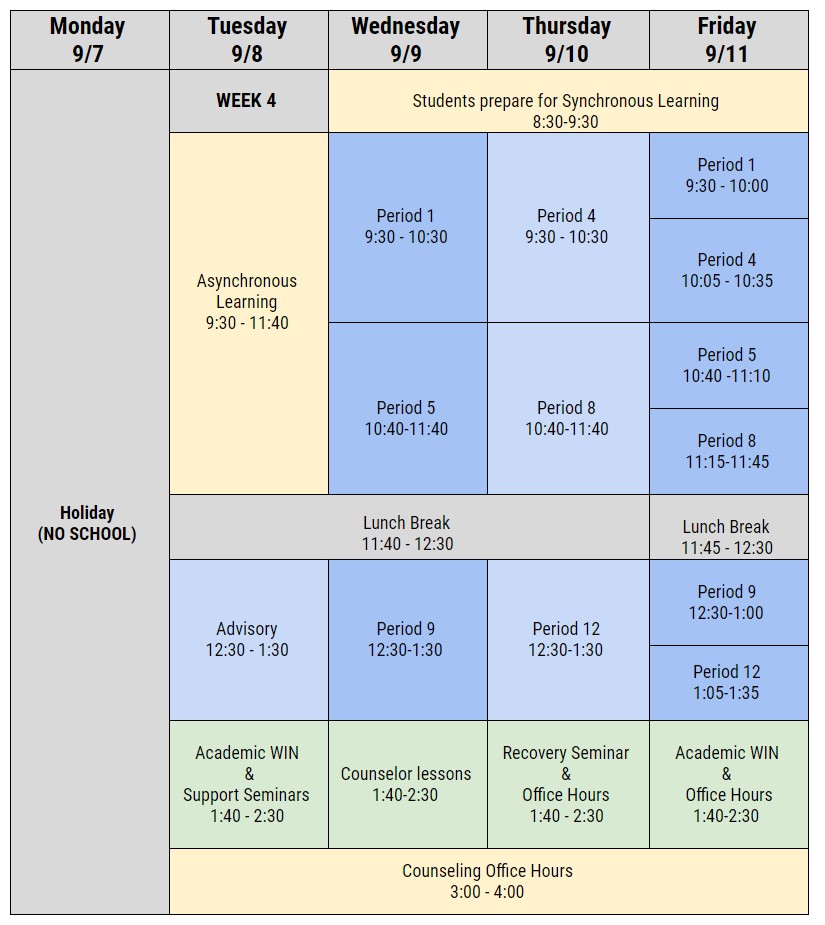 UPCOMING EVENTS:
Wednesday 9/9: School Site Council Meeting from 4-5 pm. All families are welcome to attend. (Click on the following zoom link: SSC Meeting)
Monday 9/14: Virtual Student Club Fair
Friday 9/18: Professional Development Day – NO SCHOOL
Friday 9/18: Make-up Picture and Supply Day (details coming soon)
Have a wonderful three-day weekend!
Veronica Rodriguez