Week 14 and Upcoming Events
Greetings DVD families!
Weeks 14 and 15 schedules are posted below, along with reminders about upcoming events.
Our Fall Exhibition Night is happening next Tuesday 11/19 from 6:00 – 8:00 pm. We are so excited to experience the amazing projects students have been working so diligently on. Families, friends, and community members are welcome to attend.
Stacee will be here next Friday 11/22 to do makeup photos for any students who missed picture day or for students who'd just like a re-take.
This is the last week of school before Thanksgiving break!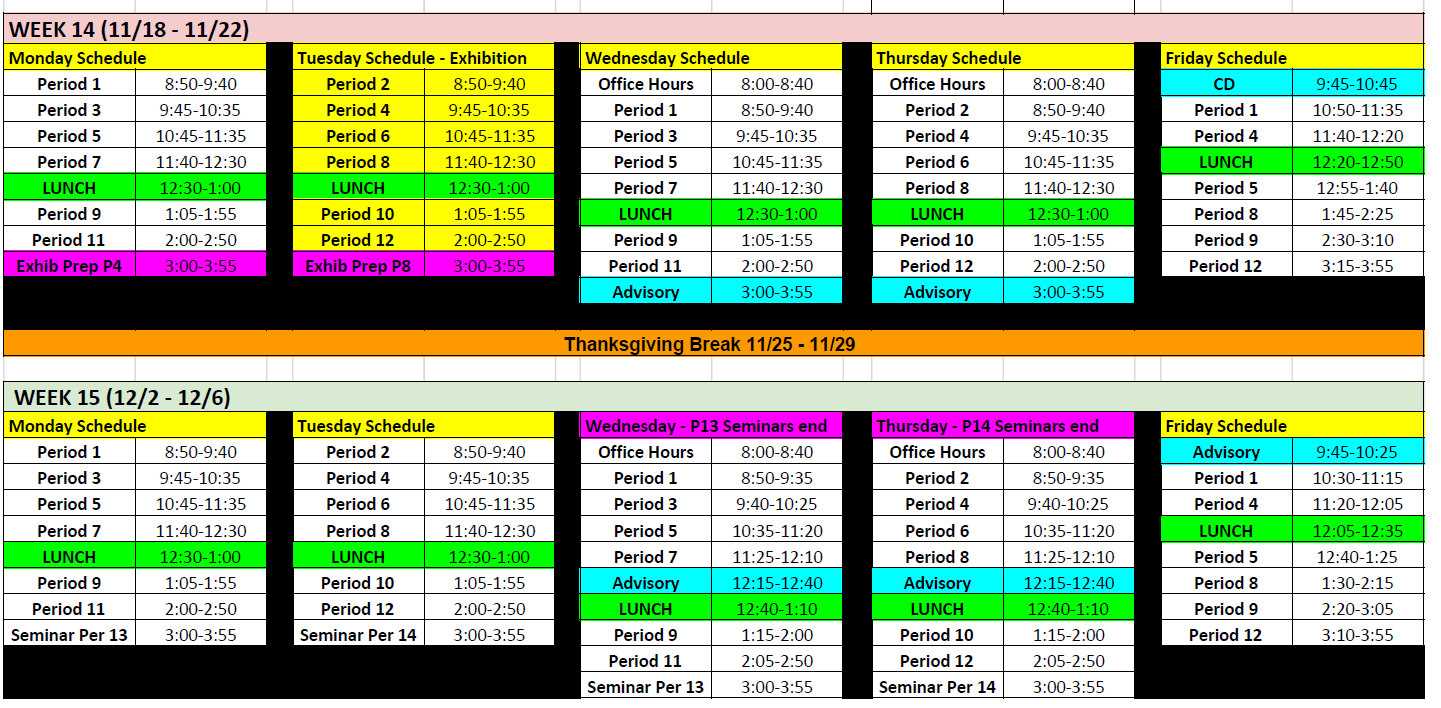 UPCOMING EVENTS:
11/15: DV Homecoming Dance (6:30 -10 pm)
11/19: Fall Exhibition Night (6-8 pm)
11/21: 12th grade field trip to DTLA
11/22: Makeup Picture Day
11/25-11/29: Thanksgiving Break
Have a great weekend!
Veronica Rodriguez