Week 13 Schedule
Greetings DVD families!
Weeks 13 and 14 schedules are posted below, along with reminders about upcoming events.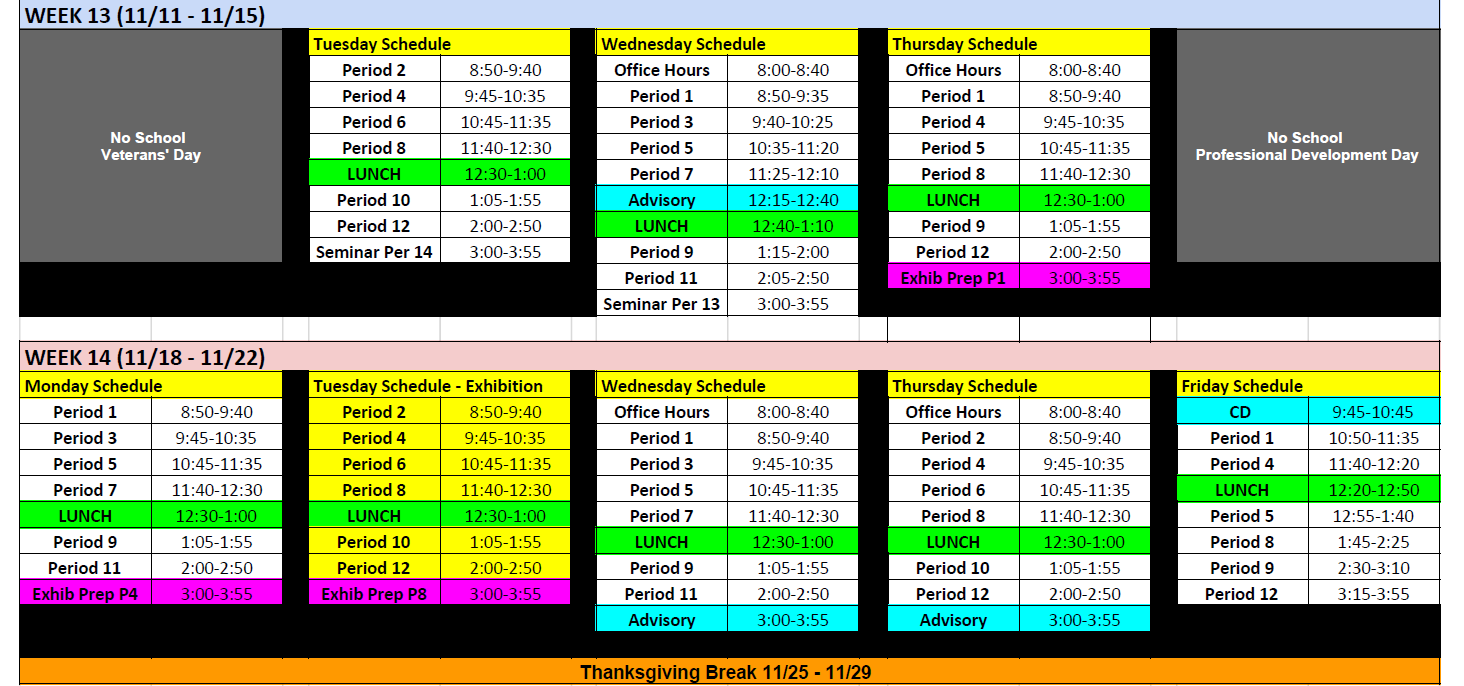 Our Fall Exhibition Night is just around the corner. We look forward to seeing family, friends and community members at the event where our students will be displaying their projects from first semester on Tuesday 11/19 from 6:00 – 8:00 pm.
UPCOMING EVENTS:
11/11: Veterans' Day – NO SCHOOL
11/15: PD Day – NO SCHOOL
11/15: DV Homecoming Dance
11/19: Fall Exhibition Night (6-8 pm)
11/25-11/29: Thanksgiving Break
Have a wonderful three-day weekend!
Veronica Rodriguez