Week 23 Update – Spirit Week!
Designers, Week 23 is Spirit Week! Your update is below.

There is no school Monday 2/18 (President's Day Holiday).
Spirit Week Themes!
Show your school spirit this week and participate in the week planned by DVD Leadership. Please note that dress code is still in effect for Spirit Week.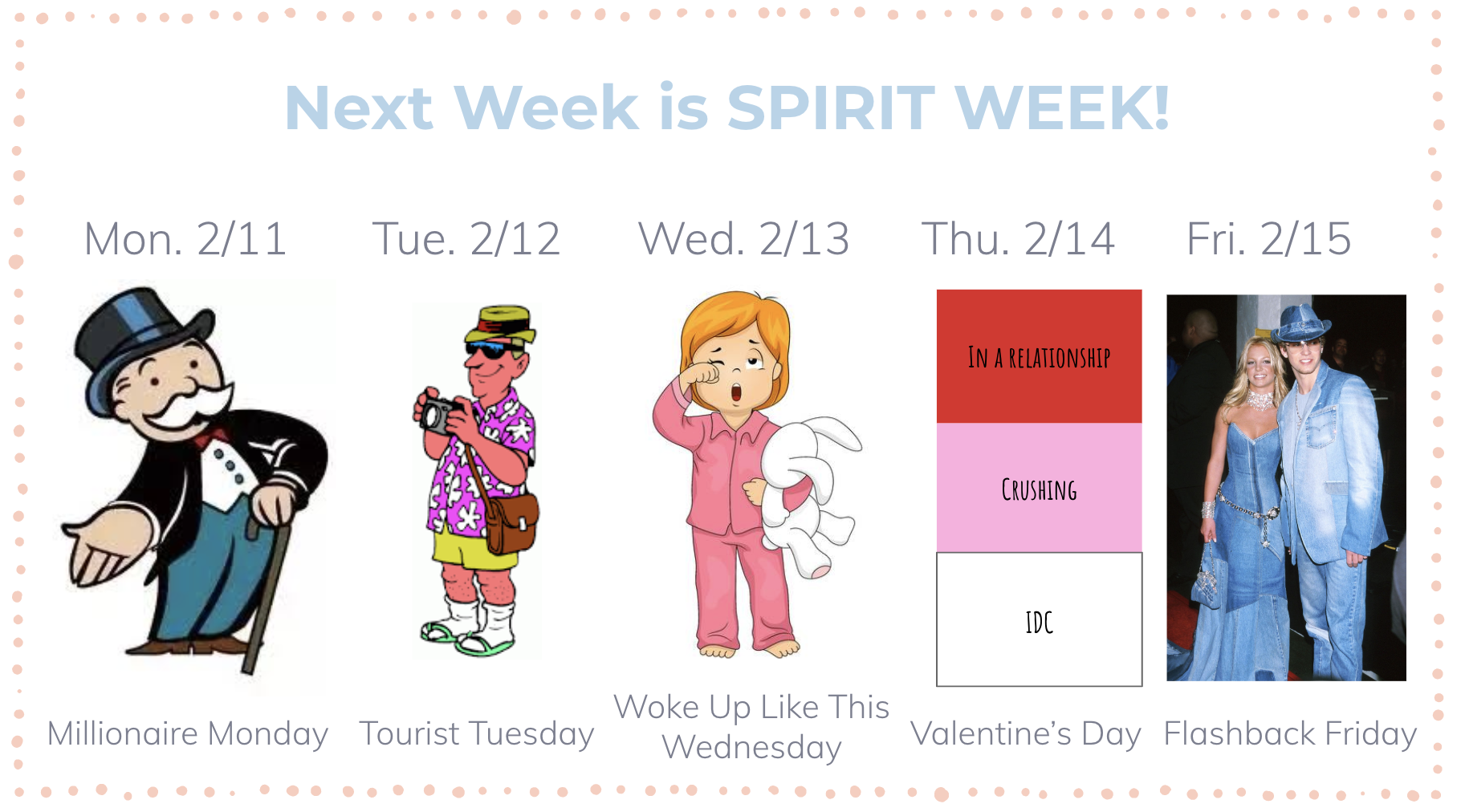 Have a great weekend!