Week 29 Update
Designers, congratulations on another outstanding exhibition last week.
We hope you are enjoying a safe and relaxing spring break! Classes resume on Tuesday, April 10th.
Leadership applications for students were released on Friday 3/30. You can pick up a copy at the DVD Front office (look for the bright yellow paper!).
Athletics schedule, bell schedules and other reminders below. Enjoy the rest of your time off!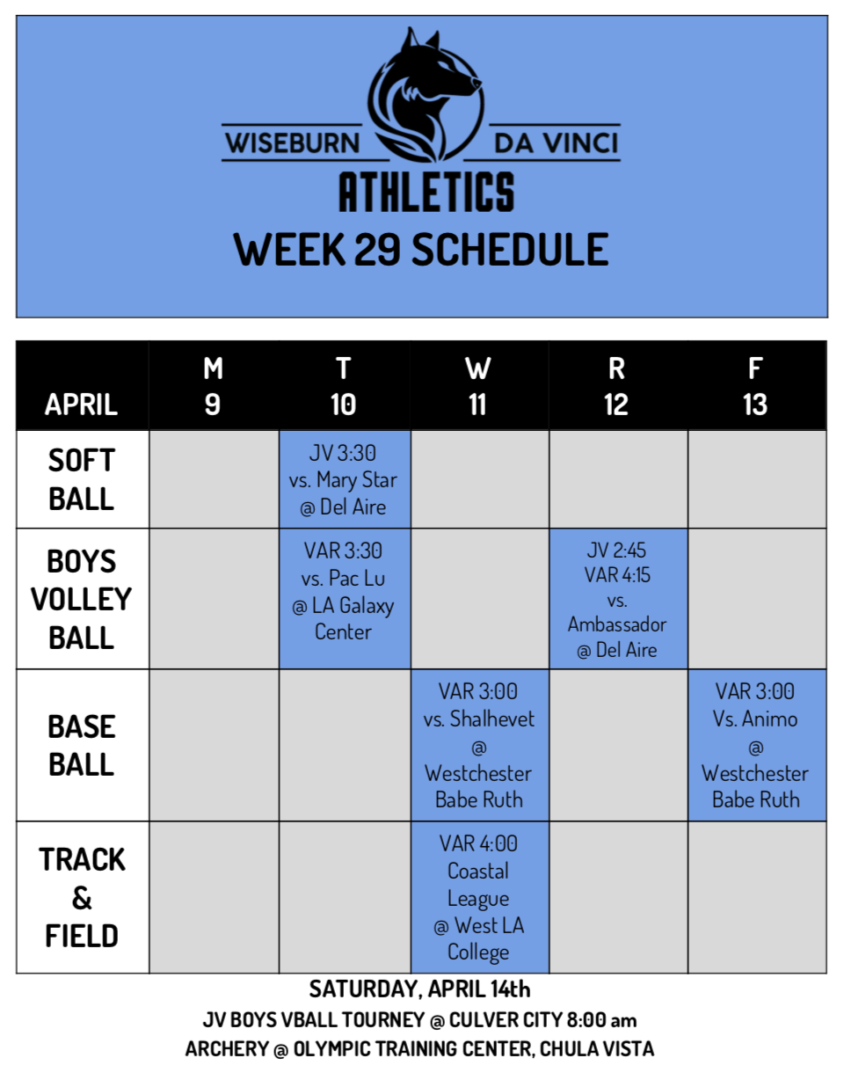 Surrounding Parking Lots – Reminder for Students & Families
DVD students and parents, this is a reminder that the large gray building next to ours and its parking lot are private property, and our students should not be walking/riding/skating through it on their way to or from school. Also, students should not be dropped off or picked up by parents or Uber drivers in their parking lot. Please be respectful of their private property so that we can maintain the good reputation and relationship that we have with them! Thank you!
Interested in a Summer Internship? There is still time to apply! 
Applications are due April 13. Go to http://www.dvrealworldlearning.com/internship-opportunities.html to view the variety of opportunities and information on HOW to apply.