Week 34 Wrap Up and Week 35 Preview
Greetings Designers and Design Families,
This week was one full of appreciation and celebration! All week long, we've been celebrating our amazing staff of educators for Teacher Appreciation Week! Teachers received generous affirmation in the form of treats and messages from our community of families and students all week long, a flower lei from students during our special Community Dialogue today, and even a video message from students shown in advisory today! On behalf of the teaching staff from Da Vinci Design, THANK YOU to our students and families for making this such a great Teacher Appreciation Week!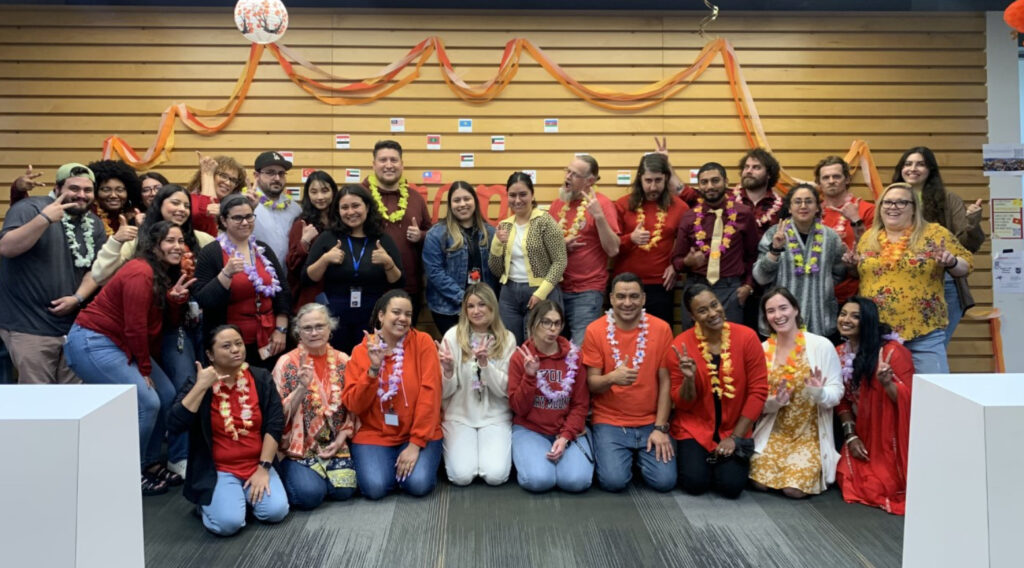 Today, we had an amazing Community Dialogue celebrating Asian American and Pacific Islander Heritage (AAPI) month! Thank you to our AAPI club and their advisor Ms. Simon for all of the hard work that went into today's CD. There was a hot sauce game played by teachers, traditional games played by students, student performances, and even a performance from traditional taiko drummers! See pictures below!
Lastly, There are just two weeks left of school before POLs (Presentations of Learning) begin. This is a great time to check grades and make plans for improvement (if needed) before the end of the semester. Mastery grades were updated by teachers this week. You can check grades on Canvas or PowerSchool, whichever is easiest for you. If you notice any discrepancies, please let the teacher know.
See the Week 35 +36 Bell Schedules here: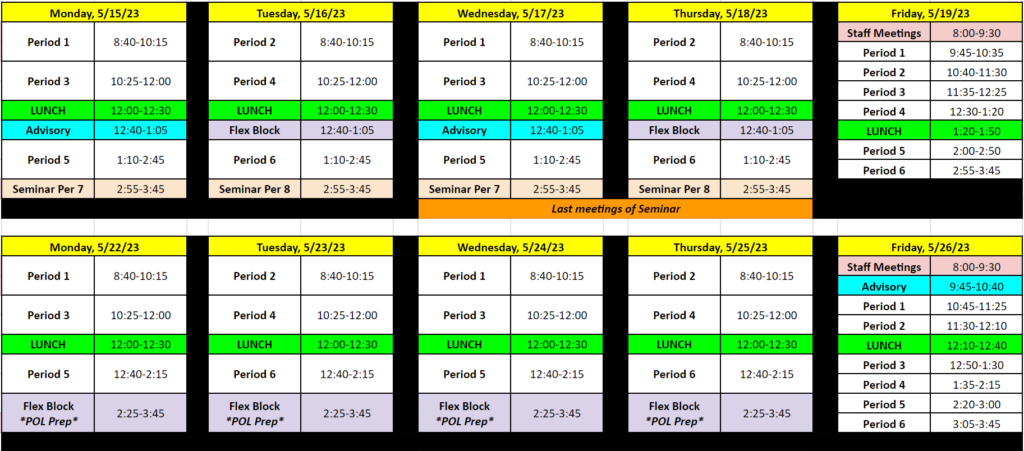 Upcoming Dates and Key Events:
Wed, May 17th and Thurs, May 18th: Final meetings of Seminar classes
Thursday, May 25th: Senior Showcase (A DVD Senior Project Exhibition)
Monday, May 29th: NO SCHOOL (Memorial Day Holiday)
Friday, June 2nd: Senior Grad Nite (@ Disneyland)
Tues, May 30th – Tues, June 6th: Presentations of Learning (Minimum Days)
Wednesday, June 7th: Last Day of School! (Minimum Day)
Thursday, June 8th: DVD Graduation Commencement Ceremony

Time/Location: 9am at 201 N. Douglas St Campus
Campus Highlight Week 34 – AAPI Heritage Month Community Dialogue Celebration