9th Grade Food Truck Field Trip & Week 23 Preview: Spirit Week
Greetings Designers and Design Families,
The classroom highlight from this week might make you hungry! Today, our 9th graders got to go on a walking field trip to Del Aire park and celebrate the kick off for their Spring  exhibition projects by visiting some food trucks. For this upcoming project, students will model their ideal food truck and even conceptualize what recipes they would put on the menu. They got to spend the day outside at the park, sampling some of the food, hearing directly from food truck owners, and brainstorming what their food truck might be like. See photos below!
Next week is Spirit Week! See below for the spirit week days, and the Week 23 Bell Schedule: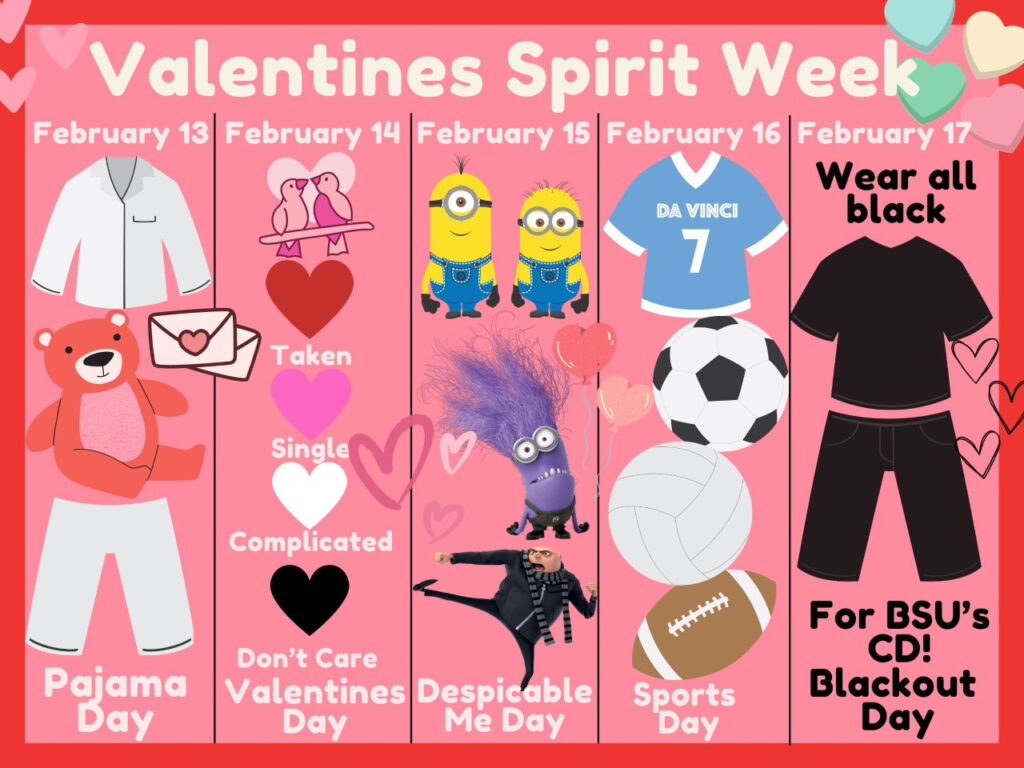 Key Dates and Upcoming Events:
Week 23 (2/13 – 2/17): !Spirit Week!

Mon, 2/13: Pajama Day
Tues, 2/14: Valentine's Day Monochrome
Wed, 2/15: Despicable Me
Thurs, 2/16: Sports Day
Fri, 2/17: Black Out Friday

Friday, February 17th: Black History Month Community Dialogue
Monday, February 20th: NO SCHOOL – President's Day Holiday
Week 27 (3/13 – 3/16): Student Led Conferences (minimum days)
Friday, March 17th: NO SCHOOL – Staff Development
Week 22 Highlight: 9th Grade Food Truck Field Trip