Staff Appreciation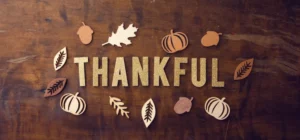 Dear DVD Students, Parents, and Guardians,
 As we approach the season of Thanksgiving, we are all grateful for the tremendous work of our school staff – from our teachers to counselors to paraeducators to custodians to front office staff. To show our appreciation, we are organizing Thanksgiving baskets to deliver to our school staff on Thursday, November 17th. The idea is that each staff member will receive one basket containing treats and words of appreciation from students and parents/guardians.
Here is how you can contribute to the baskets of Thanksgiving:
Items: If you are interested and able to purchase something to show your appreciation, please consider non-perishable items such as: individually wrapped : popcorn, gummies, trail mix, chips, hot chocolate, pretzels, candy, cookies, gift cards ($5) to target, Starbucks, coffee, sparkling water, tea, and any other non-perishable snacks. We need donated items collected by: Wednesday November 16th. All items can be left on the first-floor front office.
Words of Appreciation: There is nothing that means more to school staff than words of appreciation or encouragement. Please consider handwriting a note of thanks or typing one digitally here: DVD Staff Appreciation Notes We will be printing these digital messages and including all words of appreciation in the baskets. Handwritten notes can be dropped off by Wednesday November 16th. 
With gratitude for your ongoing encouragement and support,
Russell Stoll and Kirk Takeyama
Principal and Assistant Principal