Join Us for Our Exhibition Nights!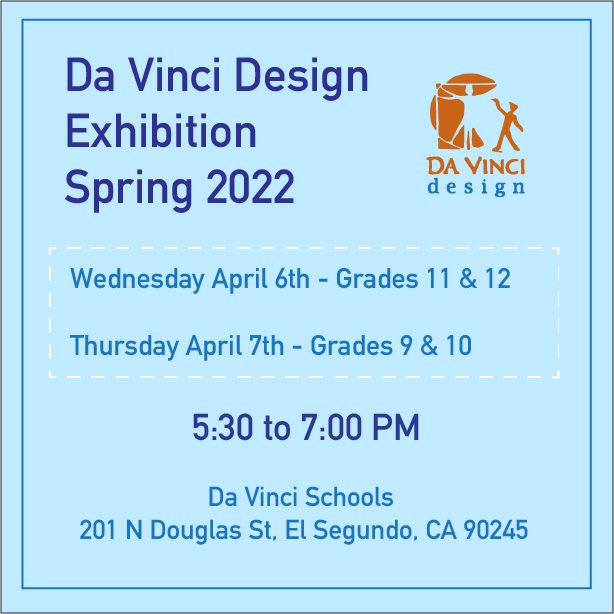 We are delighted to invite our DVD Families and friends onto campus today, April 6th and tomorrow, April 7th from 5:30 pm to 7:00 pm for our Exhibition Nights!
We will be showcasing grades 11 & 12 today and grades 9 & 10 tomorrow (4/7). Families and community guests are welcome to come see all of the amazing work that students have been doing.
This is a masked event. All visitors are required to wear a mask while on campus.
We look forward to seeing you at our Exhibition Nights!