Week 29 & 30 Preview: Exhibition is Coming!
Greetings Designers and Design Families,
Tomorrow is the big "CARnival" event here at Da Vinci – hope you can join us!
In two weeks, we're excited to be bringing back our Exhibition Night tradition! DVD Exhibition night is from 5:30pm-7:00pm on Wednesday 4/6 for grades 11 & 12, and Thursday 4/7 for grades 9 & 10. We look forward to welcoming you to campus and giving you an opportunity to see what our students have been doing and learning this year! See the bell schedule for the next two weeks, leading up to Exhibition, here: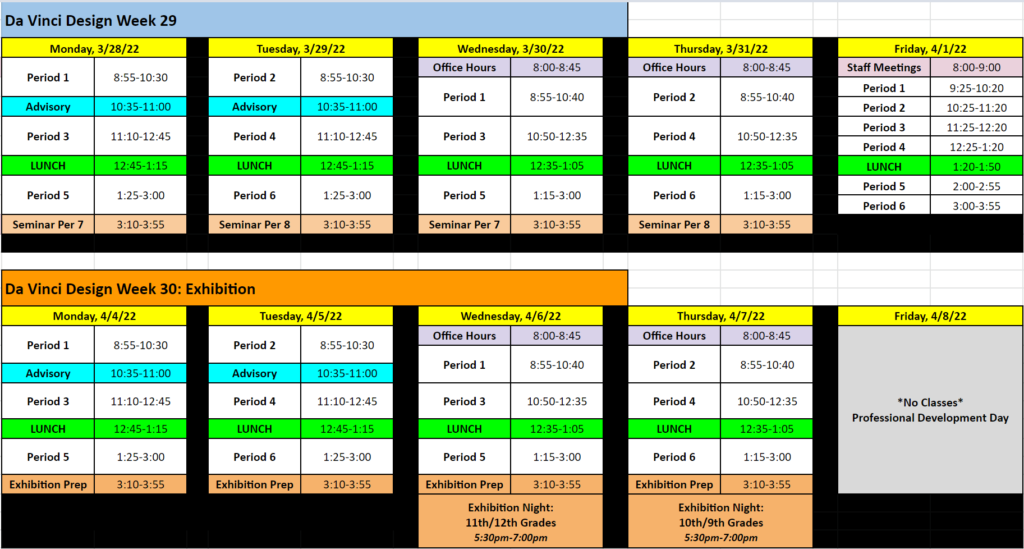 This semester, our Exhibition Nights will be "open-house" style, and masks will be required of all participants as these are large indoor events with students, families, staff and community stakeholders present. Please see this email for the comprehensive update on masking.
Finally, we are thrilled to be able to bring back the spirit of the "Overnighter" tradition this year with "Camp Retreats" for our 9th and 10th grade students! These will be full-day (but not overnight) retreats at Camp Pondo, with students leaving the Da Vinci campus at 9am and returning at 9pm. The DVD Camp Retreat days are:
Friday, April 22nd for 10th graders
Wednesday, May 19th for 9th graders
The retreats will include a wide variety events including team-building, meaningful dialogue, and recreational activities including a zipline, skate park, climbing wall, and more! Details of the retreats will be coming soon, but for now you can mark the dates in your calendar if you have a 9th or 10th grade student!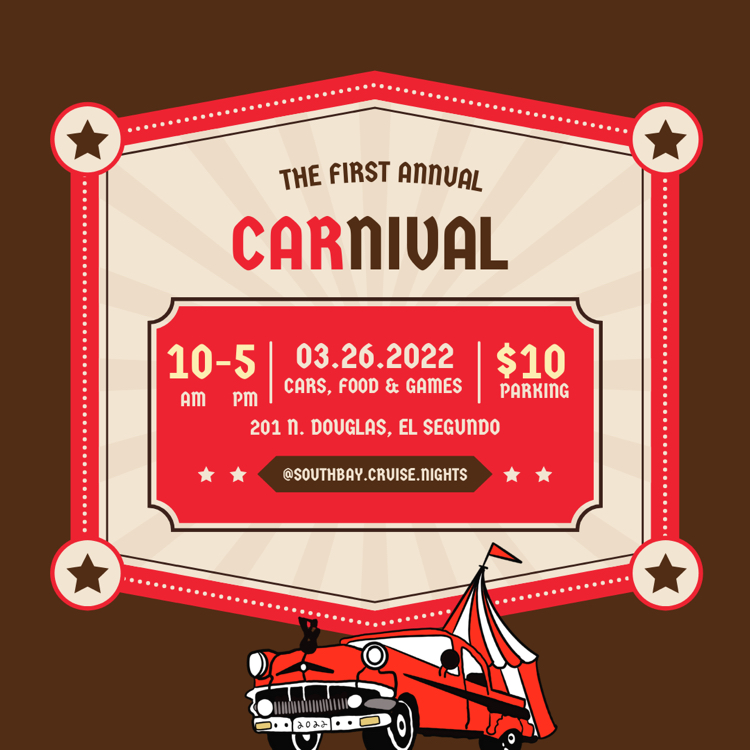 Key Dates & Upcoming Events
DVD Exhibition Nights:

Wednesday, April 6th (for Grades 11 & 12)
Thursday, April 7th (for Grades 9 & 10)

Friday, April 8th: NO CLASSES (Staff Development)
Monday, April 11th – Friday, April 15th: NO CLASSES (Spring Break)