Week 25 Updates and SLCs Preview
Greetings Designers and Design Families,
Student Led Conferences (SLCs) are coming up soon. SLCs will be hosted via Zoom from March 7th-10th (see Week 26 schedule below). Please the see attached documents here for details from each grade level about SLCs:
For further questions about SLCs, please contact your grade level teachers.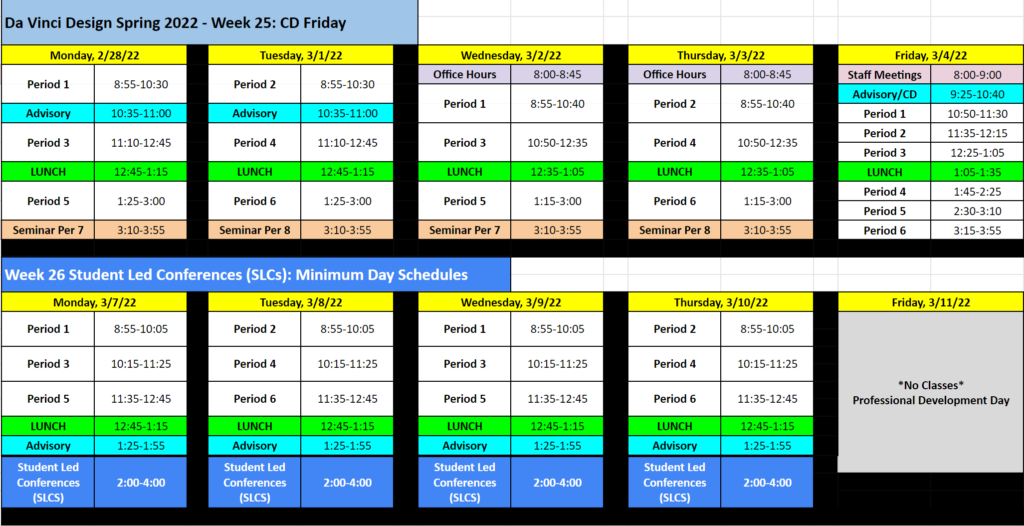 Key dates and events coming up:
Mar. 4th: Black History Month CD Assembly
Mar. 7th-10th: Student Led Conferences (via Zoom) *Schedules and Details coming soon*
Mar. 11th: NO SCHOOL (Professional Development Day)