POL Schedules Begin Tomorrow at DVD
Good Afternoon Design Families,
POL's at Da Vinci Design will begin this Thursday, December 9th and run until Thursday, December 16th. Please note that students will begin class at the regular time 8:55am but will be released at 1:55pm all these days. This includes the coming Friday, 12/10, which will start at 8:55am instead of the usual 9:25am.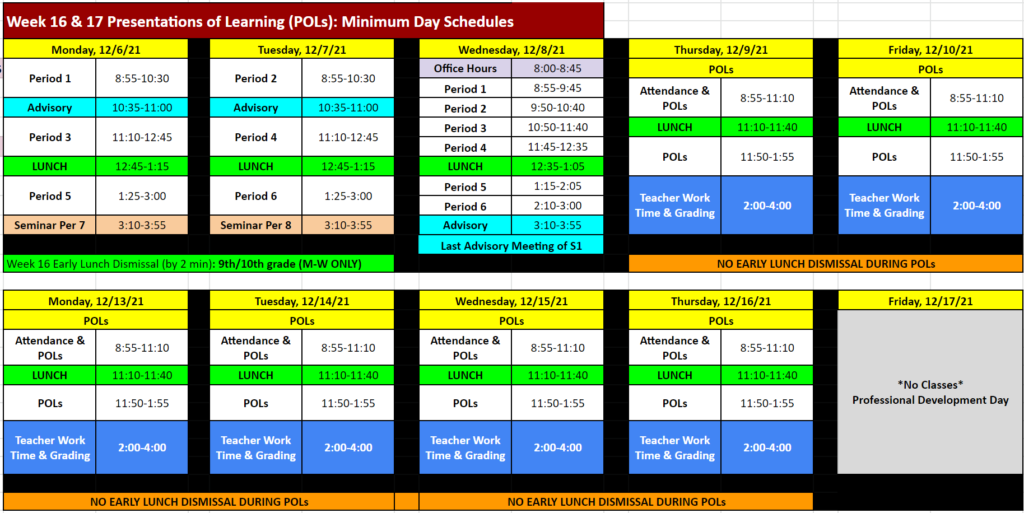 Friday, December 17th is a PD day and school is not in session.
If you have any questions or concerns in regards to your students POL time(s) please reach out to their teachers via e-mail directly.
Last but not least, another friendly reminder to please make sure to e-mail Mrs. Irma Rodriguez at irodriguez@davincischools.org if your student will be absent on any given day.