Announcing FREE online test prep for BOTH the SAT and ACT!
Is test prep appropriate for me / my student?

We encourage all JUNIORS who are considering a 4-year college to register and take at least one SAT/ACT by October of SENIOR year.

For 9th and 10th grade families, test prep is important to know about but – for now – the best way to maximize your student's college opportunities is by helping them focus on maximizing their grades in school and building their resume with meaningful extracurricular, volunteer, or work activities.
Free Online ACT Test Prep: https://academy.act.org/
Register for the ACT here: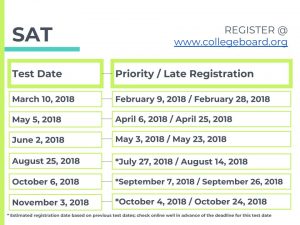 Free Online SAT Test Prep: https://www.khanacademy.org/sat
Register for the SAT here: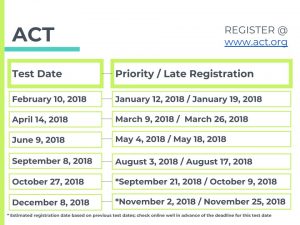 ** Students eligible for free/reduced lunch are eligible for fee waivers that allow them to register for 2 free SAT and ACT exams. Please talk to your counselor for more information.