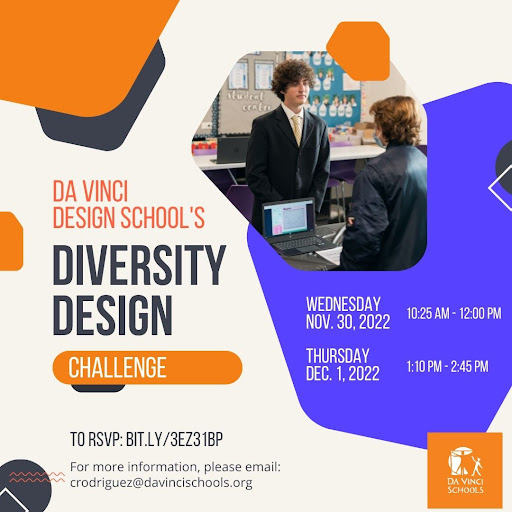 Da Vinci Design School cordially invites you to their Diversity Design Challenge!
Students will be pitching physical product solutions that solve everyday challenges in their communities. The top 2-4 ideas will be launched as businesses the following semester. We are in search of judge panelists that can provide feedback to our students for one or both of our idea pitch sessions:
Dates:
Wednesday, November 30 10:25 am – 12:00 pm
Thursday, December 1 1:10 pm – 2:45 pm
Location: 201 N. Douglas St. El Segundo, CA 90245
To RSVP, please click here.