Week 38 – Last Week of School!
Greetings DVD Community!
The last week of the 2020-2021 school has arrived! Congratulations on completing the first week of POLs! The last day of school is Wednesday, June 9th. Please refer to the schedule posted here. PowerSchool access will be turned off for the next few days as teachers update grades.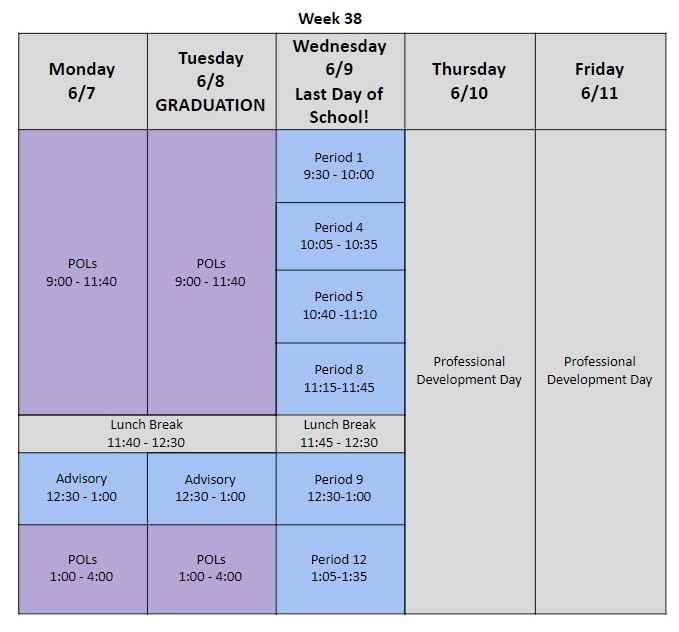 We are so excited to celebrate the Class of 2021 and their graduation this coming week on Tuesday, June 8th at 4:00 pm. Seniors, please check your emails for information regarding the check-out process and rehearsal happening on Monday, June 7th at 9:30 am.