Week 32 Schedule
Greetings DVD Families,
Here is the schedule for the week and upcoming events. This will be the final week of our current schedule. We welcomed cohorts of all grade levels for Connection activities last Monday. Below are a few pictures of the activities.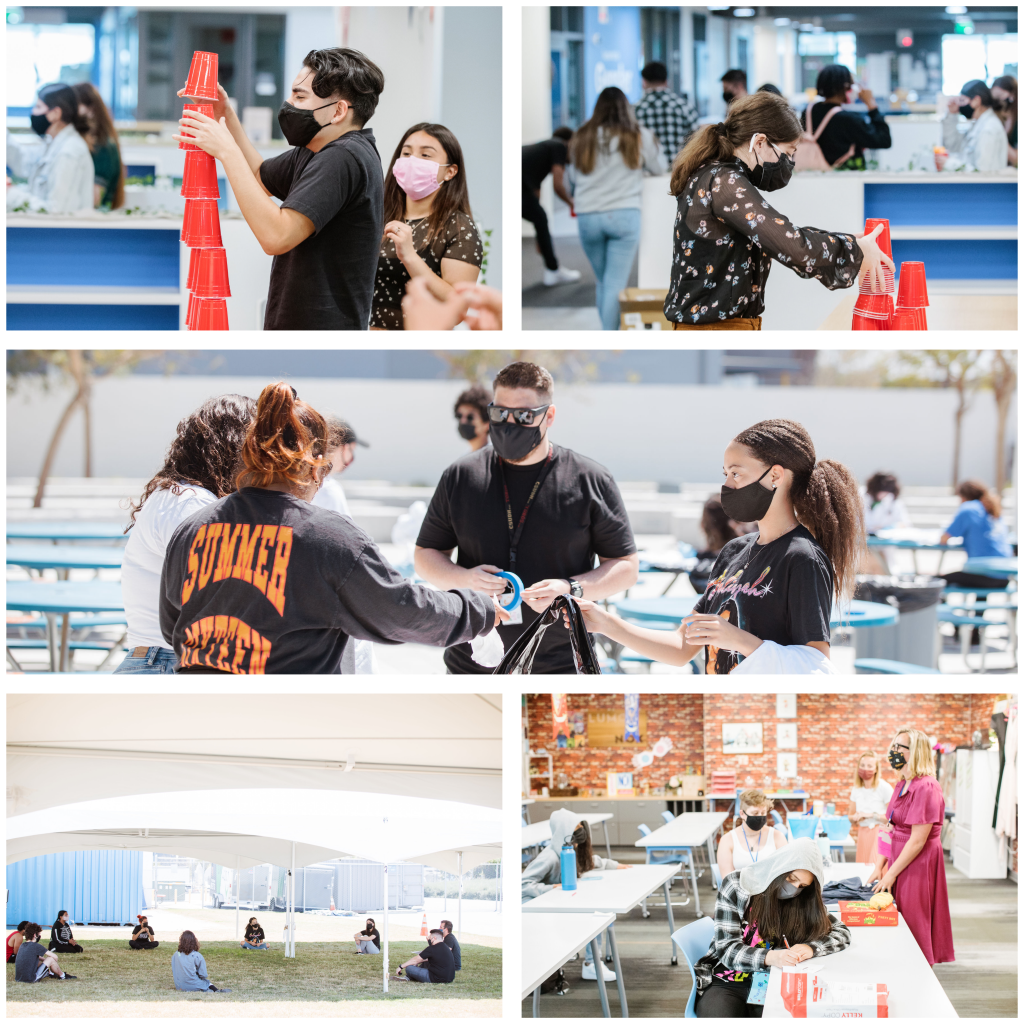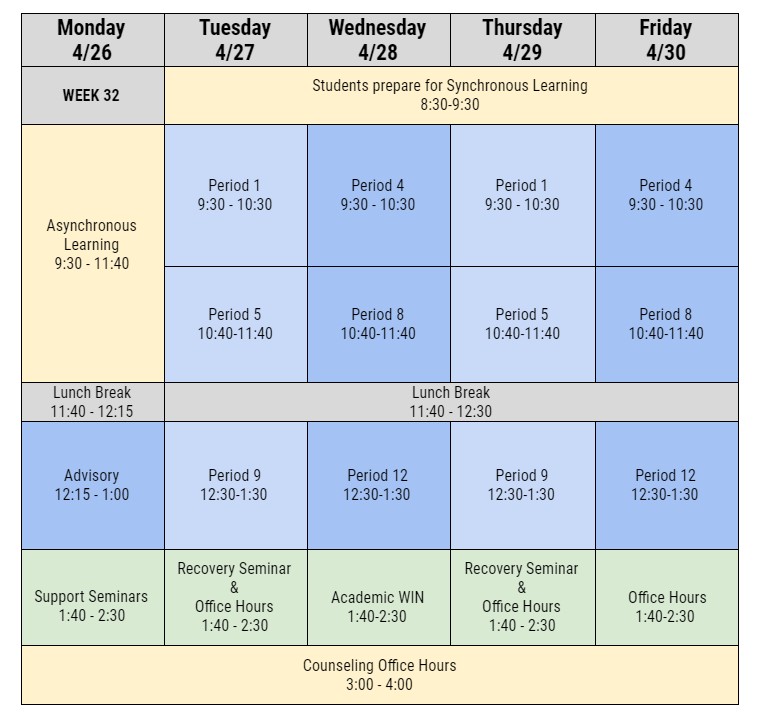 As a reminder, because health and safety conditions have improved considerably and many of our teachers and families have received vaccinations, we are excited to share that we are planning to bring students back for 2 days per week of in-person learning beginning May 4, 2021.
We are asking all families to complete this Intent to Return RSVP Form for each child so we can determine how many students will be returning to campus for in-class instruction. All Da Vinci schools will continue to offer a full-time distance learning option for those who wish to remain in remote learning for the remainder of the 2020-21 school year. Students who return to campus for in-person instruction will be divided into two cohorts alphabetically by last name in order to keep siblings on the same schedule.
Please complete this intent to return form for each child enrolled at Da Vinci by Monday, April 26th at 8:00pm. We will be reaching out to all families by April 28 to share your child's new hybrid schedule if this is the option you select.
UPCOMING EVENTS:
4/28: Families notified of Cohort 1/2
5/3: Professional Development Day – NO SCHOOL
5/3-5/7: Teacher Appreciation Week
5/4: Hybrid Instruction begins – New Schedule
5/7: CTE Advisory Board Meeting