Week 29 Schedule and Events
Greetings DVD Families!
Here is the schedule for next week along with reminders about upcoming events.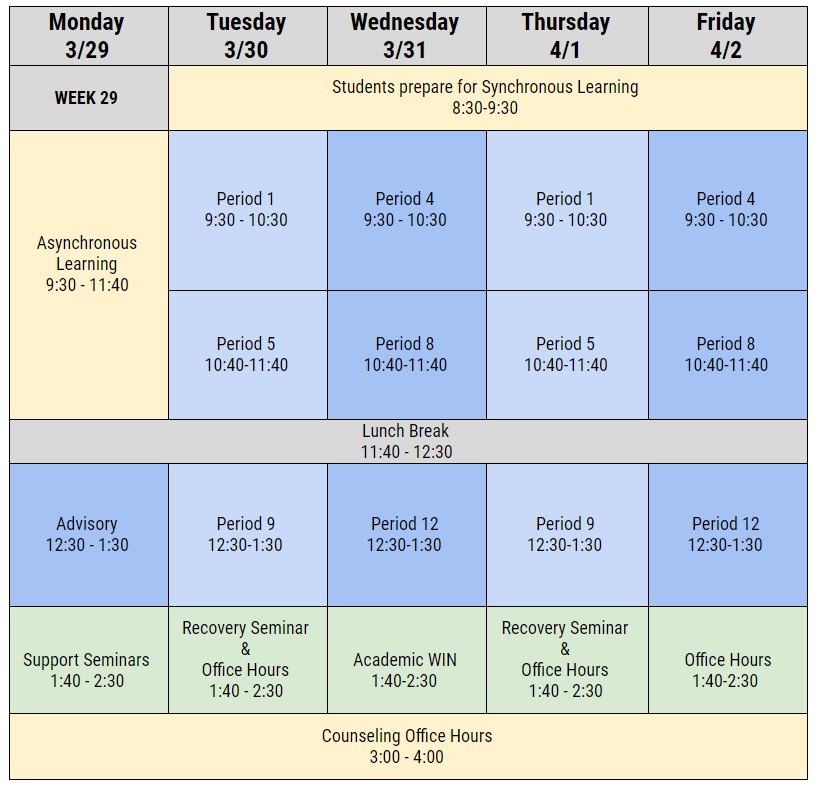 On Monday, 3/29, we will be holding a 10th grade supply pick-up day from 10:30 am – 12 pm at our campus, 201 N. Douglas Street in El Segundo. Students will be able to pick up supplies for Art Class. We will also have honor roll certificates available for students who were not able to stop by on the 10th. Please RSVP here.
We are excited to be welcoming students back on campus beginning April 13th. Emails were sent yesterday to parents who responded to our Return to Campus Survey and requested that their child participate in on-campus activities. Several factors were considered as we scheduled students to return to campus for in-person school activities, including parent response forms, student input, and staff input. If you have any questions, please contact me at vrodriguez@davincischools.org.
Reminders/Upcoming Events:
3/29: Supply Pick-up Day
4/5-/4/9: Spring Break
4/12: Professional Development Day
4/13: Classes resume
Take care,
Veronica Rodriguez