Week 28 Schedule and Events
Greetings DVD Families!
Here is the schedule for next week along with reminders about upcoming events.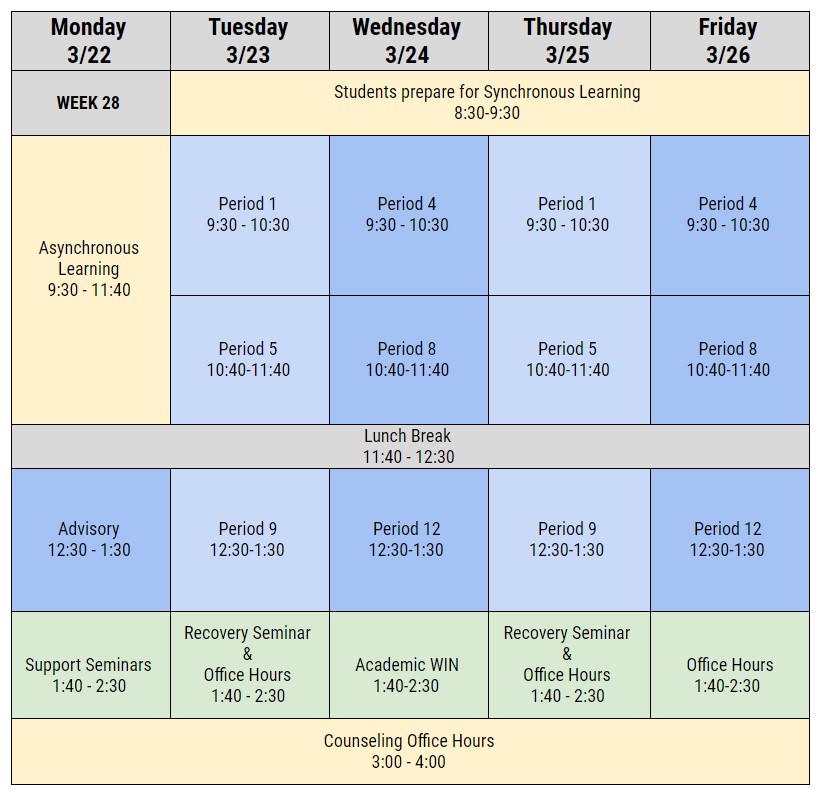 In continuing with the priority of health and safety for all students, DVD students will be invited and expected to attend two sessions of California Healthy Youth Act (CHYA) Webinars provided by Da Vinci Schools medical professional, Dr. Emily Green. (Please see this letter from Dr. Green with more information: CHYA Parent Letter). These CHYA webinars will be held on Monday, March 22nd at 12:30 pm and Monday, March 29th at 12:30 pm. There will also be small group informational sessions throughout the week.
On Monday, 3/29, we will be holding a 10th grade supply pick-up today from 10:30 am – 12 pm at our campus, 201 N. Douglas Street in El Segundo. Students will be able to pick up supplies for Art Class. We will also have honor roll certificates available for students who were not able to stop by on the 10th. Please RSVP here.
Take care,
Veronica Rodriguez