Week 25 Schedule and Upcoming Events
Hello DVD families!
Thank you to our Black Student Union for coordinating and facilitating our Community Dialogue honoring Black History Month this week. Here are a few pieces of beautiful artwork that were created by students in our African-American Studies course and shared during our CD.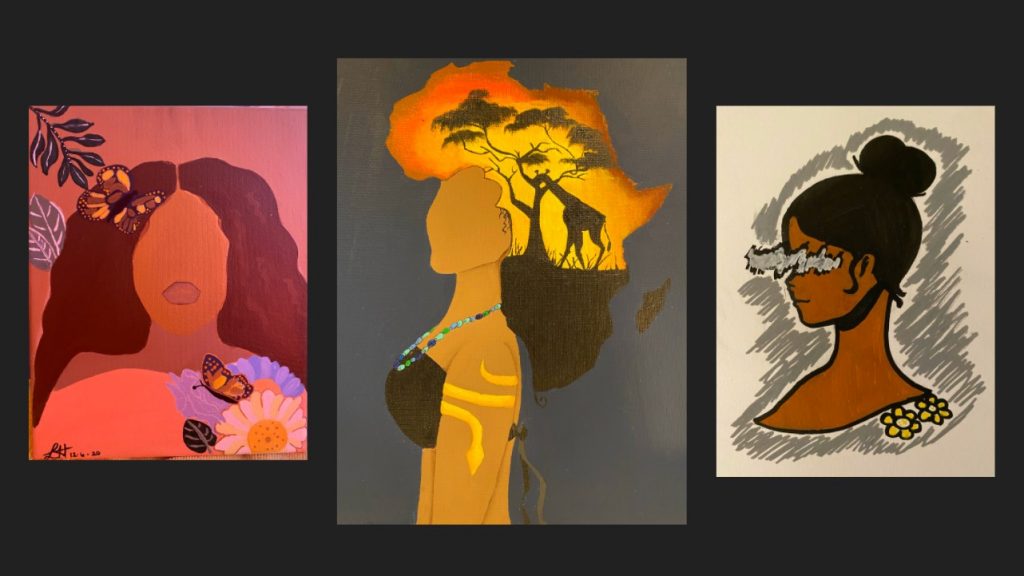 We will be hosting our Spring Student Led Conferences (SLCs) during Week 26 (March 8-11). All conferences will be held online.  Information for each grade level is listed below, as well the schedules for Weeks 25-26.
Reminders/Upcoming Events
3/1: Diversity Council Webinar
3/2: Virtual Town Hall Meeting for Parents/Community @ 6:30 pm (click link here)
3/8-3/11: SLC Week
3/12: Professional Development day – NO SCHOOL; Make-up Picture Day
Take care,
Veronica Rodriguez