Week 23 Schedule
Hello DVD Community!
The schedule for Week 23 and reminders about upcoming events are posted here. Please note that there is a special schedule next week.
The February grade level newsletters are now available to view on the grade level google sites. These can be found on the Resources section of this website.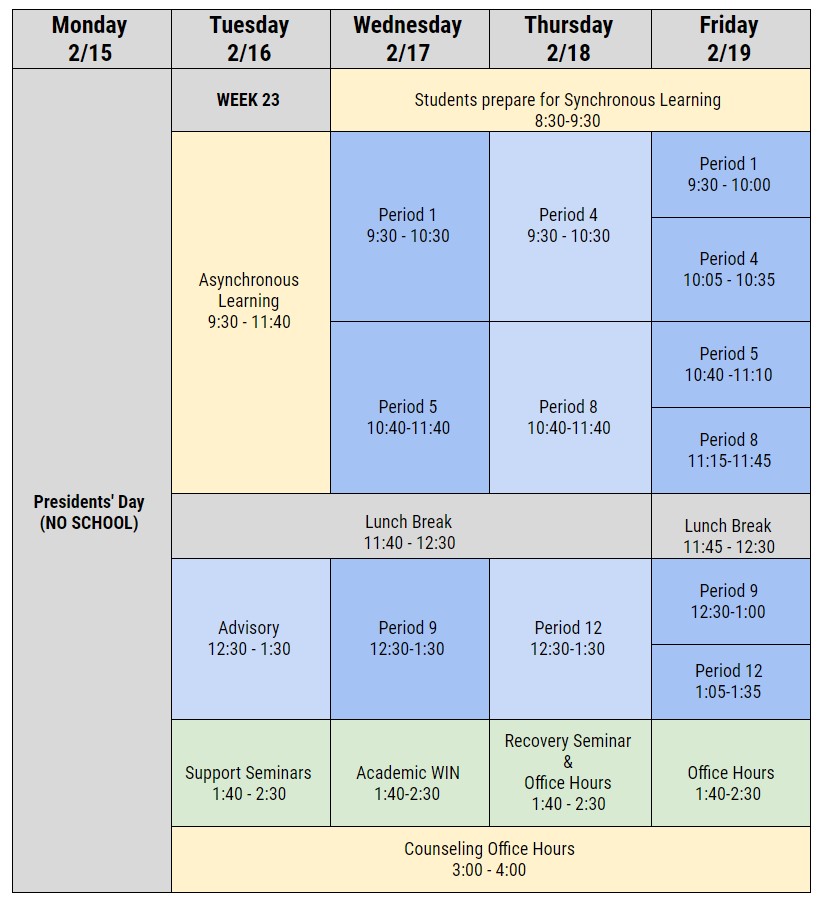 Upcoming Events:
2/15: Presidents' Day – NO SCHOOL
2/22: Black History Month Community Dialogue
3/1: Diversity Council Webinar
3/12: Professional Development day – NO SCHOOL
Enjoy the three-day weekend!
Veronica Rodriguez