2nd Semester Begins on Monday, January 11th
Greetings DVD Families,
We have been preparing for the 2nd semester this week and are looking forward to welcoming back our students on Monday, January 11th. Here is the distance learning schedule for next week.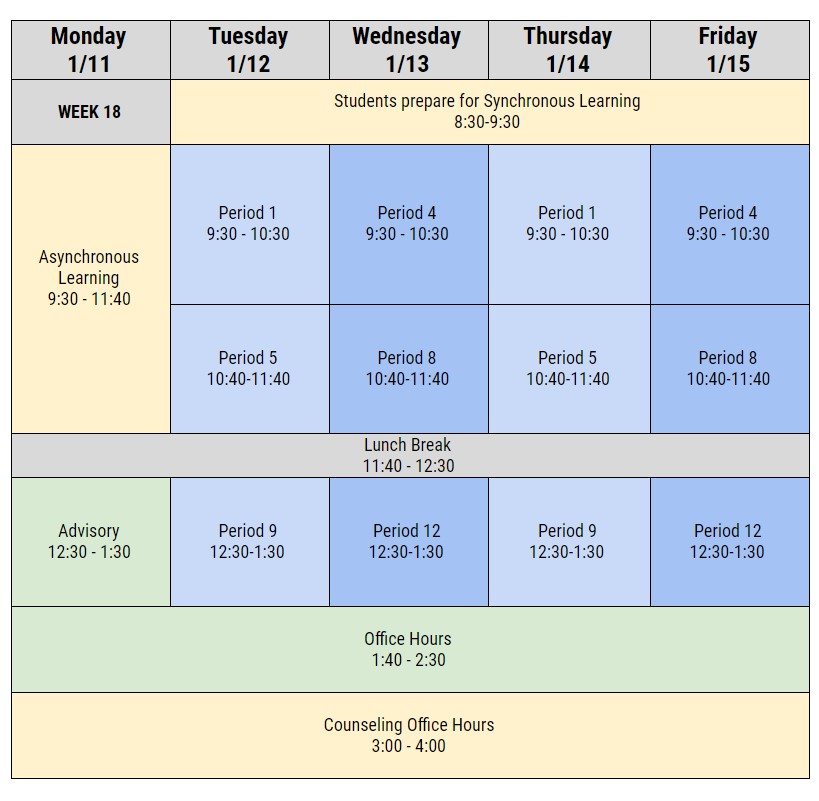 On Wednesday, January 13th at 8 am, we will be hosting our monthly Coffee with Veronica and Russell. All parents are welcome to attend. Click here for the link to the meeting.
Thank you,
Veronica Rodriguez