Weeks 16 and 17
Hello DVD Community!
There are only two weeks left in the first semester! POLs begin on Thursday. Here is the schedule for Weeks 16 and 17, along with a few reminders about upcoming events.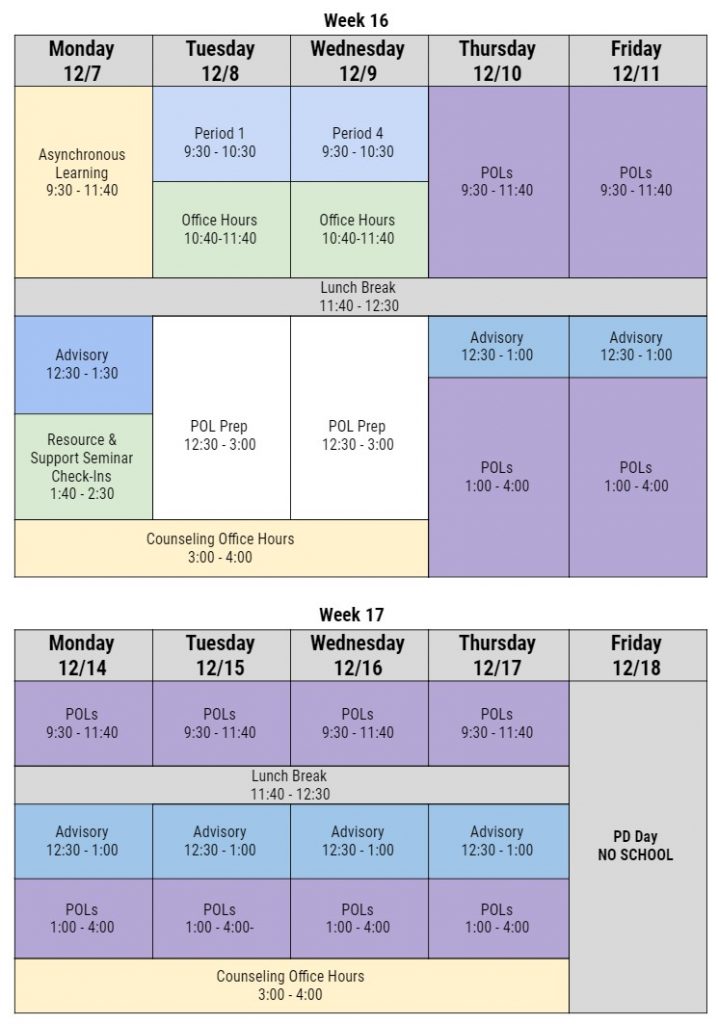 For those of you who missed our monthly Coffee with Veronica and Russell this past Wednesday, you can view the slides here. Included is an overview of the Local Control Funding Formula (LCFF) Budget.
UPCOMING EVENTS/REMINDERS:
12/10: PowerSchool access turned off
12/10-12/17: Fall POLs
12/17: Last Day of Semester 1
12/18: First Day of Winter Break for Students/PD day for Staff
12/21: Report Cards mailed out
1/11: First Day of Semester 2
Have a safe and restful weekend!
Veronica