Presentations of Learning (POLs) and Final Weeks of the Semester
Greetings DVD Families,
Welcome back! We hope you had a safe and restful break! We are three weeks away from the end of the first semester.
POLs begin next Thursday. See below for more information on grade level POLs and final opportunities to demonstrate mastery. In addition, all students will participate in an End-of-Semester Survey. This survey data will be read and analyzed by teachers, counselors, and administrators in order to reflect on and inform planning for students in the future. We welcome and are grateful for honest feedback.
POL Information by grade level: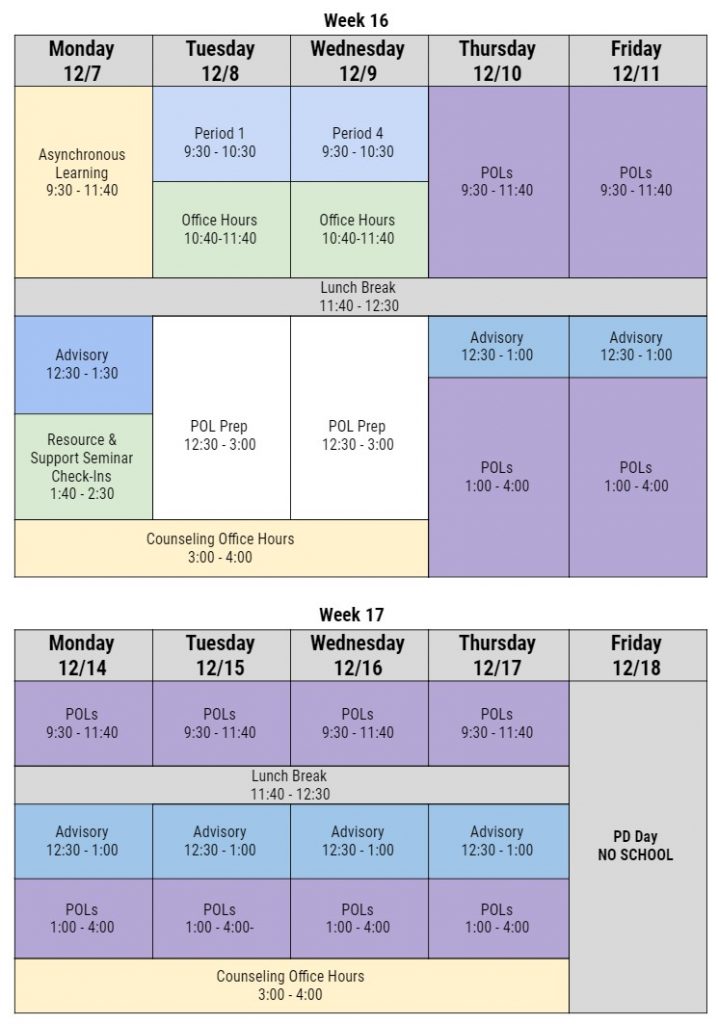 UPCOMING EVENTS/REMINDERS:
12/2: LCFF Budget Overview for Parents @ 8 am (click here for the link to the meeting)
12/10: PowerSchool access turned off
12/10-12/17: Fall POLs
12/17: Last Day of Semester 1
12/18: First Day of Winter Break for Students/PD day for Staff
12/21: Report Cards mailed out
1/11: First Day of Semester 2
Si necesita informacion sobre las Presentaciones de Aprendizaje de fin de semestre, puede comunicarse conmigo por email (vrodriguez@davincischools.org). 
Have a wonderful week!
Veronica Rodriguez