Da Vinci Design 2020 Yearbook Delivery Options
Hello!  By now, I hope you have already seen the virtual, online version of this year's yearbook.  If you have not, please take a look at it here:
2020 Da Vinci Design Yearbook link
If you have not ordered a yearbook, there are still a few available.  Please go to the website below and enter our school code ( 17693 ) and just follow the prompts on the screen.
Herff Jones Yearbook Order Center link
If you have ordered a yearbook, you have a few options for getting your copy.
Option #1:  Just wait for the books to be delivered to the school in July, and then come and pick up your copy in person.  We will announce the pick-up date once the books arrive at the school.
Option #2:  Pay $7.00 to have the book delivered to your home address.  If you choose this option, you will need to go to the Yearbook Order Center and pay for the cost of shipping there.  Use the Herff Jones Yearbook Order Center link above.
Once there, choose this option (Buy a Yearbook, Yearbook Packages):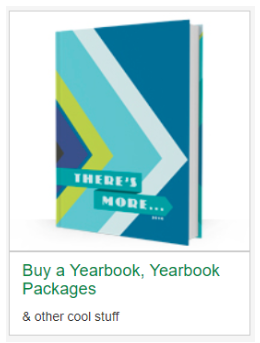 On the next screen, choose the Shipping Option only (if you have already purchased a yearbook)

Once you have selected this option, you will be prompted to provide some further information so that the yearbook can be shipped to the location of your choice.
Please let me know if you have any questions or concerns.  You can reach me by email, even during the summer, at jwhite@davincischools.org.
Thank you, take care, and stay safe!
Jason White
Da Vinci Design Yearbook Adviser