Da Vinci Schools Families Connected: Health & Wellness Resources at Your Fingertips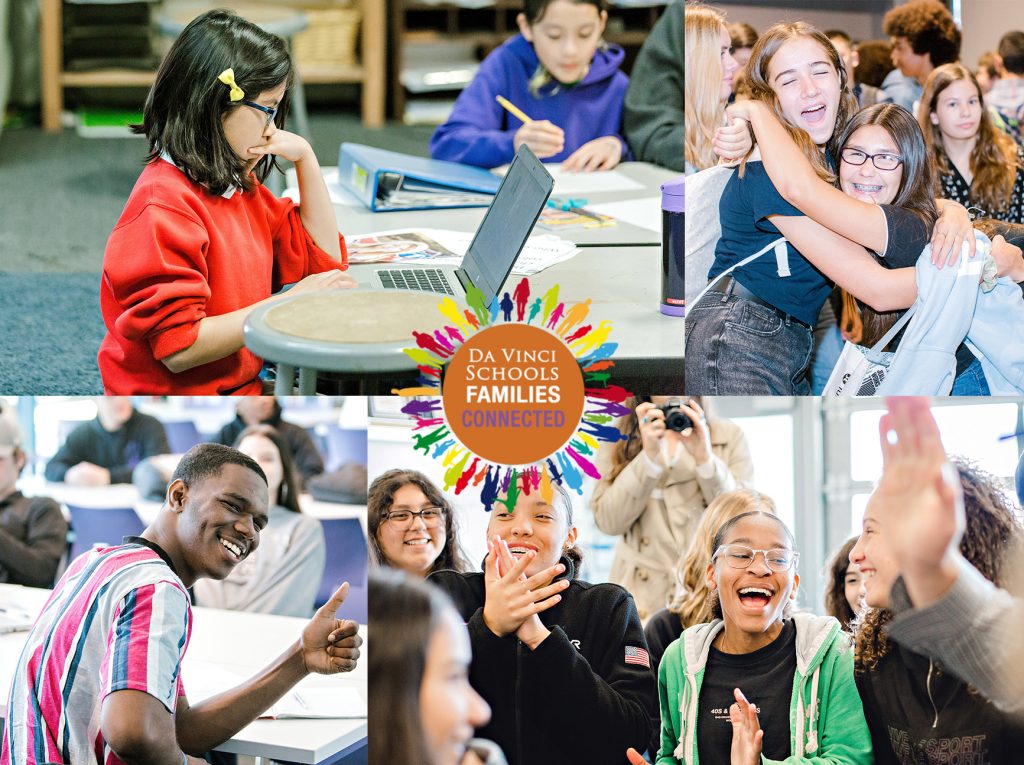 Did you know that Da Vinci Schools and
South Bay Families Connected
have joined forces to bring health and wellness resources to our Da Vinci students and families? We invite students, families, caregivers and anyone committed to helping youth thrive to check out the
Da Vinci Schools Families Connected
website where there is an abundance of free articles, resources, blog posts, and videos on a wide range of topics, including
Social-Emotional Wellness
,
Mindful Parenting
,
Substance Abuse Prevention
,
Depression & Mental Health Challenges
,
College Admissions Stress
,
Grief
,
Suicide Prevention
, and more. (The Da Vinci Schools Families Connected website can be accessed on our Da Vinci Schools website under the Resources tab.) Families Connected also hosts a popular
speaker series
in the South Bay, free parenting workshops, support groups, and weekly parent chats. Some recent topics have included How to Be a Good Friend: Helping Your Child Develop Healthy Peer Relationships; Under Pressure: Stress Resilience When the Stakes Are High; and Secrets for Raising Kids Who Become Thriving Adults. Get health and wellness resources and support delivered right to your inbox by signing up
here
to receive the Families Connected monthly e-newsletter. We are grateful for our partnership with South Bay Families Connected. Together, we are committed to helping youth thrive and stay on a healthy path to maturity.