Week 16 and POL Schedule
Hello DVD families,
There are only two weeks left in the first semester! POLs begin next Thursday. The schedule for the week and POL grade level schedules are posted below. Please take a few minutes to read the following letter regarding POLs: POL info Letter for Families DVD Fall 2019
One way that we show appreciation for our teachers during POLs is keeping them fed and caffeinated. And we would love your help! If you would like to donate snacks, treats, and coffee to our teachers, please click on the following link to sign-up: Fall 2019 POL Snacks. Your generosity is greatly appreciated!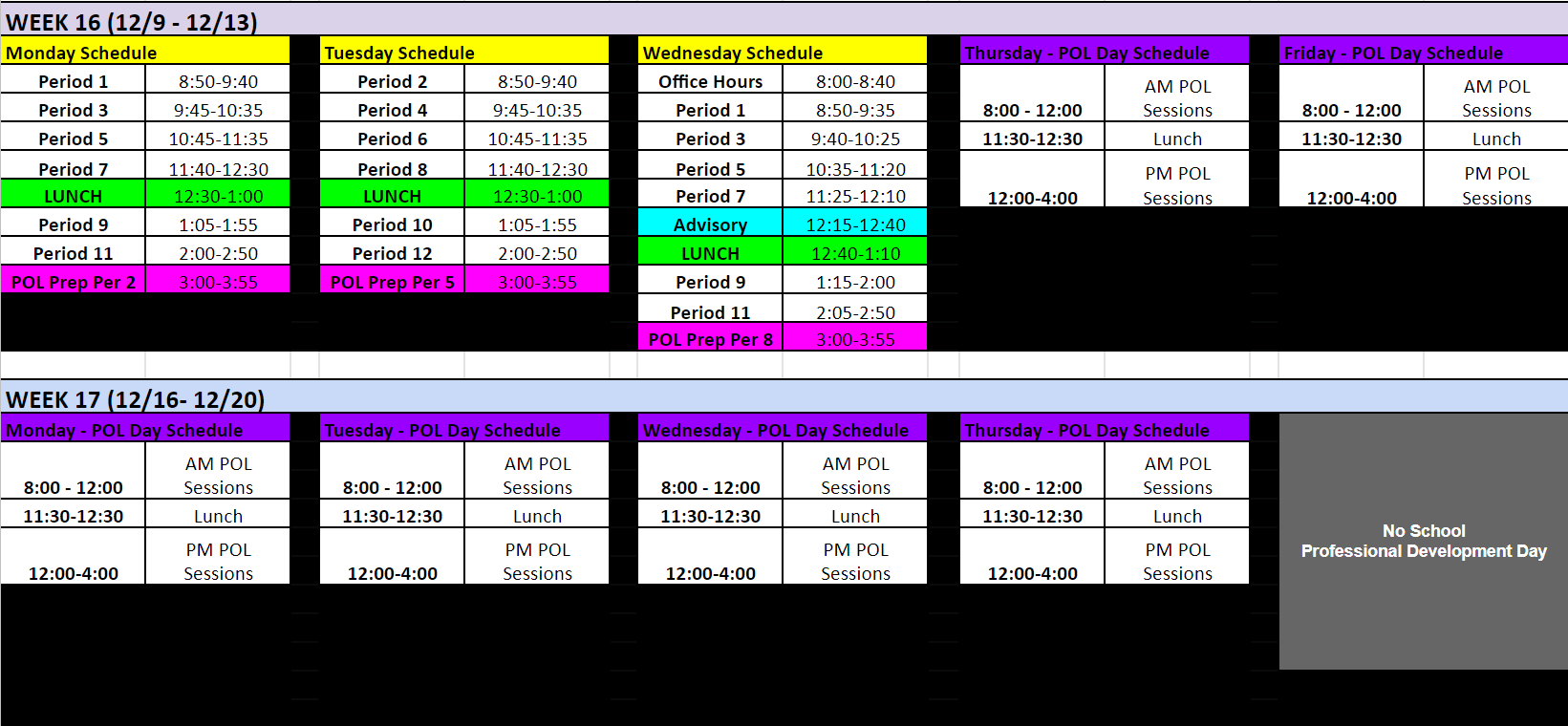 POL Schedules by Grade Level
9th grade: 9th POL Schedule F2019
10th grade: 10th POL Schedule F2019
11th grade: 11th POL Schedule F2019, 11th POL Student Cohorts F2019
12th grade: 12th POL Schedule Fall 2019
UPCOMING EVENTS:
12/7: 9th MakerFaire Exhibition @ DTLA
12/12-12/19: POLs
12/20: PD Day – NO SCHOOL
12/20 – 1/12: Winter Break
12/21: Semester 1 Report Cards mailed out
1/13: Classes resume
Have a wonderful weekend!
Veronica Rodriguez