Week 37 – POL Week 1
Hello Designers – only 2 weeks left of the 2018-19 school year!
POL Days will take place from Tuesday, May 28 – Tuesday, June 4.
Last day of classes for students is Wednesday, June 5th (this a minimum day, 9:00 am-1:30 pm)
Graduation for the Class of 2019 is June 6th at 11:00 am. You must have a ticket for entry. More details to come for seniors.
Summer Break for students begins June 6th (the first day of school for the 2019-2020 school year is Monday, August 19th).
Semester 2 report cards will be sent out by Monday, June 10th. Please allow at least 2-3 business days for arrival to your home.
POL Info
Students should have received their schedule from the teachers. Your student will either have a presentation time during the morning session (8 am-12 pm) or during the afternoon session (12 pm- 4 pm). They will attend either the morning or afternoon session each day during POL weeks. It is crucial and expected that students are present for the full session.
See images and links below for more information! Please contact our front office if you have any scheduling questions.
Bell Schedules
Last two weeks of school.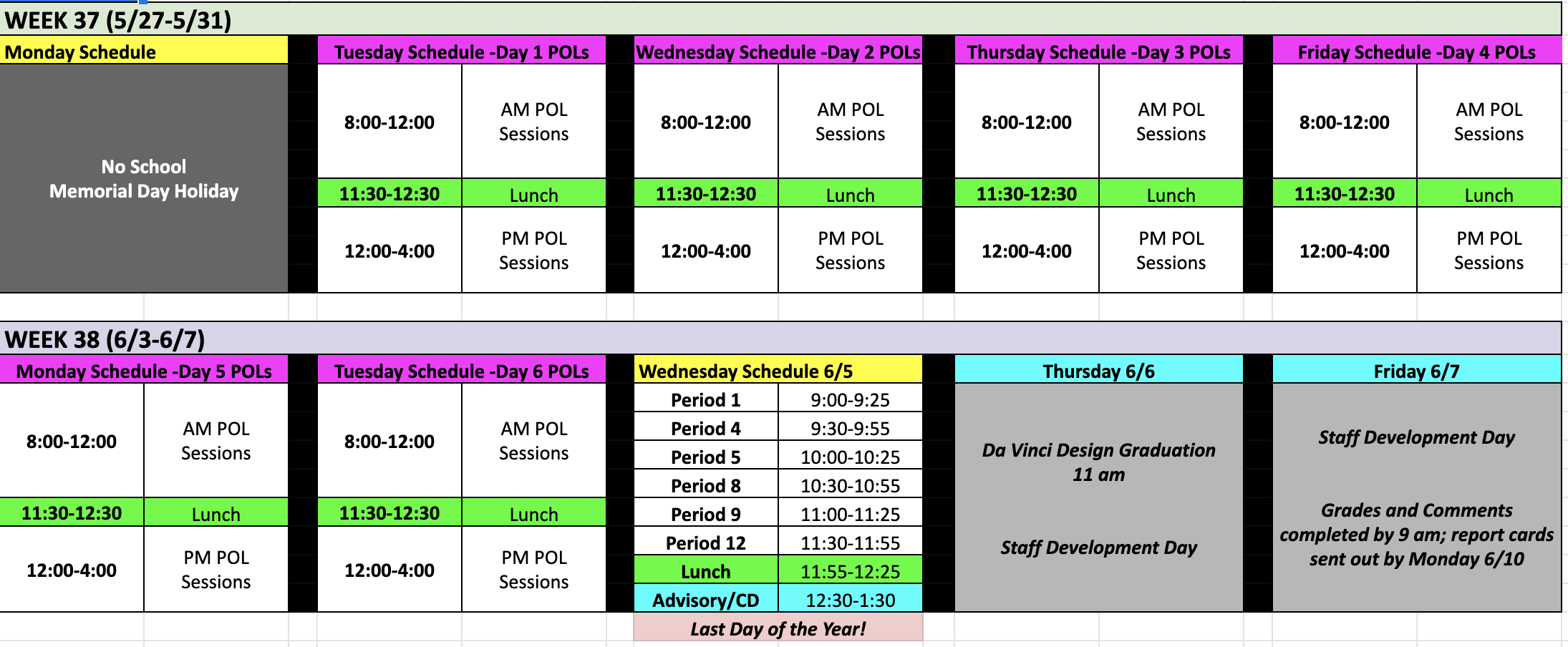 POL Letter for Families
Please read!
POL Cohorts