Week 36 Update
Designers, your week 36 update is here – the last week before POLs begin!
See below for schedules for the last 3 weeks of school.
POL Week Schedules
During POL Weeks (5/28-6/4) students will be assigned either the MORNING or AFTERNOON group. Please connect with your student and/or grade level teachers to confirm which group your child is in.  More details on this schedule to come!
School Walls Competition this past Weekend
Congratulations for our Da Vinci Design School Walls competition teams (we had two participate!) for making it to the finals! Stay tuned for a blog post with more details and photos!
Senior Showcase (5/22)
Please join us at the Senior Showcase this Wednesday, 5/22, as our seniors present their senior projects at the Automobile Museum in El Segundo.
Night of the Arts (5/23)
Another event this week being held on Thursday, 5/23 on DVD's campus at 6 pm featured student poetry and art.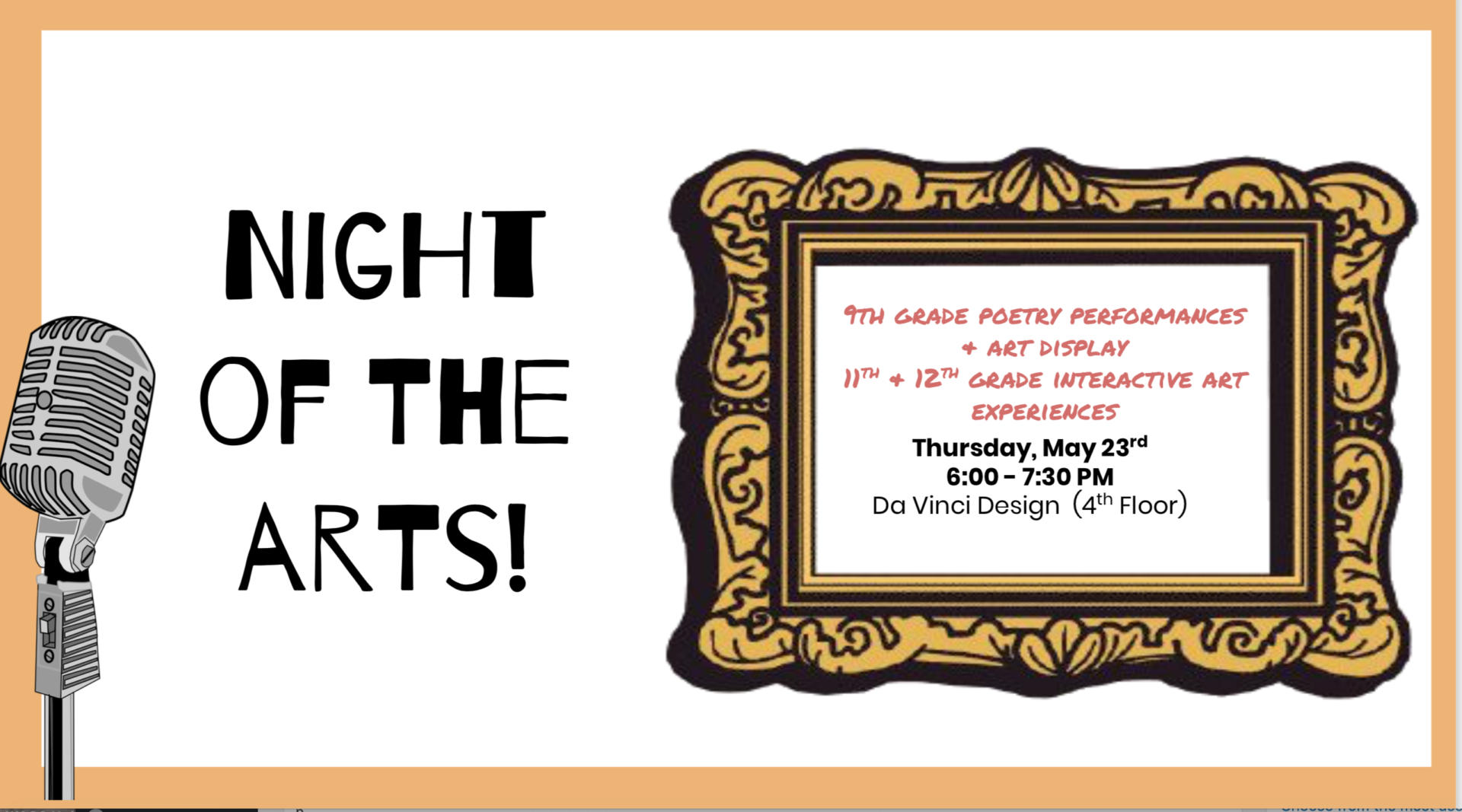 Bell Schedules for the Last 3 Weeks
Have a great week!