Week 17 Update
Designers, POLs begin at the end of this week; bell schedule for the last two weeks of school is below.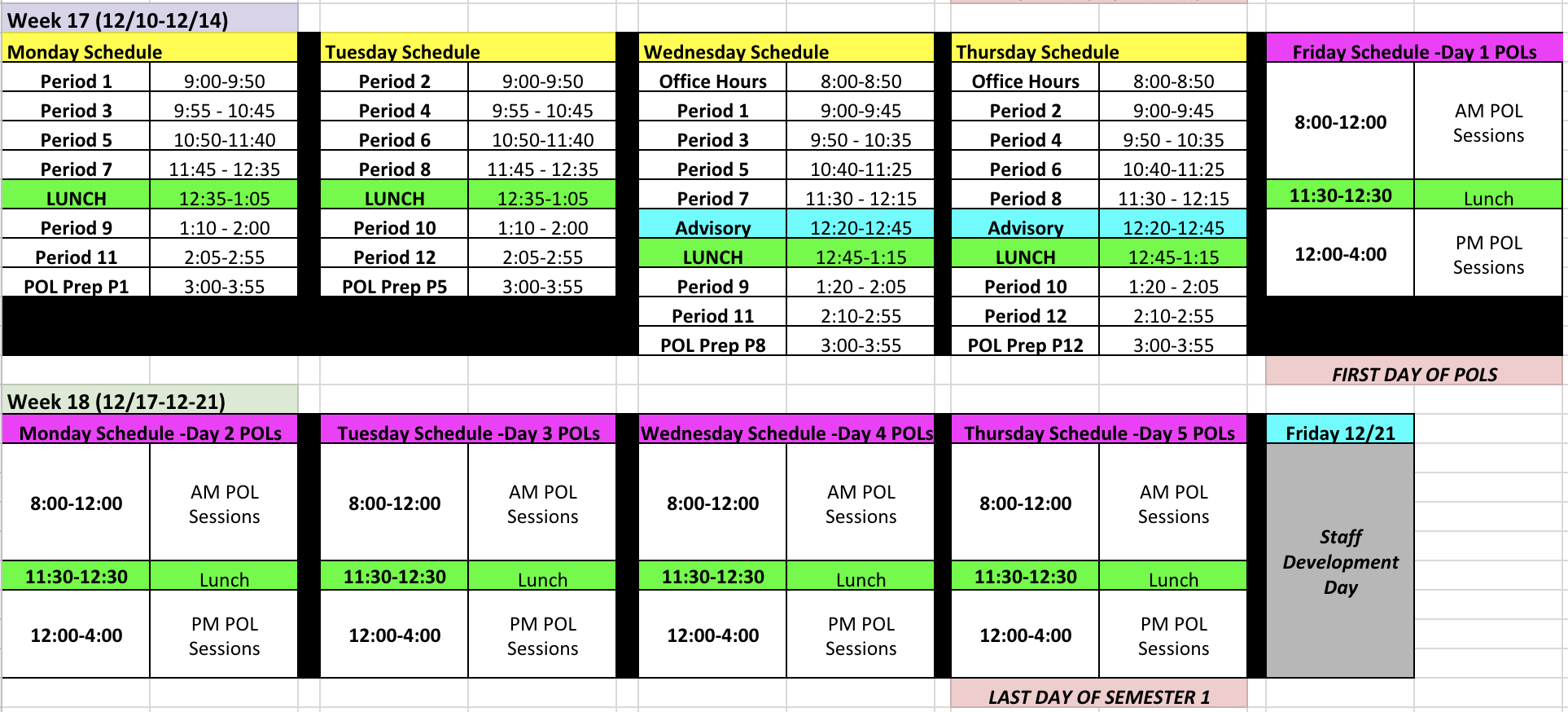 POL schedule begins on Friday 12/14 and runs through Thursday 12/20, which is also the last day of the semester.
Should you have a question or request regarding your student's POL schedule, please contact their teacher(s) via email. You can reference this post about general POL information posted earlier this week.
Grade-level newsletters and Google Classrooms also contain POL information that families can access.
Donations for POL Week
Families – this year for POLs, we are asking for parent donations for snacks and/or breakfast items for teachers and staff. This energizes teachers throughout a long week of POLs! Link to the Sign Up Genius: https://www.signupgenius.com/go/20f0549a8a82faafa7-breakfast
Ideally, snacks would be brought in before POLs begin to be able to disperse the first day of POLs. Breakfast would be dropped of the morning of (between 8 AM – 815 AM). Accommodations are possible upon request. Thank you in advance for your generosity!
Architecture Pathway College Classes – Parent Info
11th and 12th grade Architecture classes will be offered as dual enrollment classes via El Camino College this spring. Students had support from an El Camino representative on December 5th and December 6th at Da Vinci Design during class, but can still turn in the paperwork by this Friday 12/14 and enroll online if they missed it!
The following packets were sent home with students on Friday 11/30 to prep students for enrollment.  Again, the concurrent enrollment form must be turned in and registration complete by no later than December 14th (this is El Camino College's deadline).
GRADE 12 PARENT INFO PACKET – ECC ARCHITECTURE
GRADE 11 PARENT INFO PACKET – ECC ARCHITECTURE
Senior Cap & Gown Portraits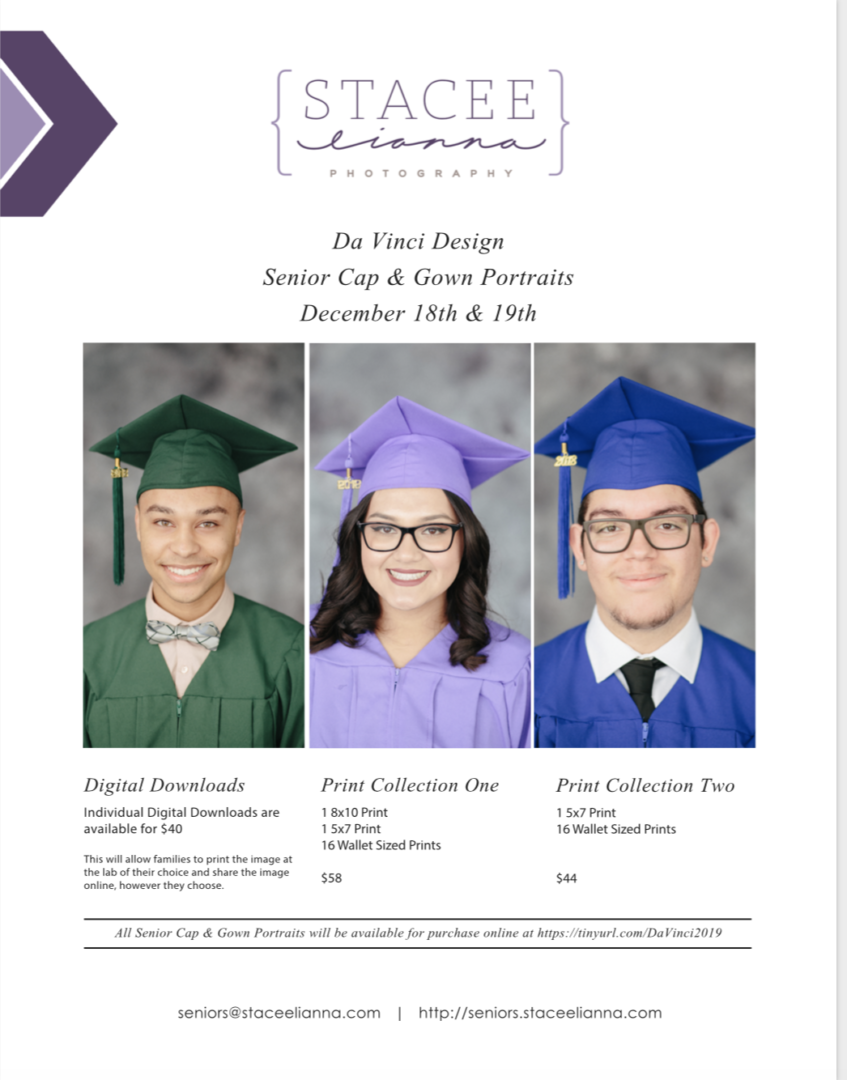 MATH AND SCIENCE TUTORING AVAILABLE
See flyer regarding tutors and their availability, especially with POLs approaching!