DVD celebrates March Madness: 3.12-3.23
Dear DVD Students and Families:
Starting this week and up to March 23rd, Da Vinci Design is celebrating March Madness! These next couple of weeks will be filled with exciting activities that provide necessary information regarding college, with guest speakers and other college prep activities.
Throughout this time, students will also be attending field trips to college campuses to expose them to life on a college campus. See below for more information on activities, including dates: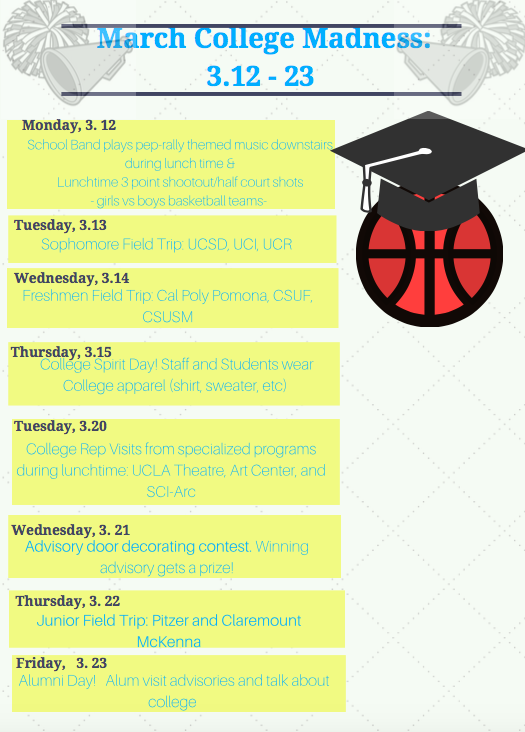 For students interested in hearing from SCI-Arc, UCLA Theatre, or Art Center-Pasadena on March 20th during lunch, please email pviramontes@davincischools.org to reserve a spot.
Thanks!