Designers, between Practice ACTs and project kick-off events, to ending with a field trip for our 9th graders, it has been an eventful week on campus!
Next week we return to regular bell schedules (see below).
Senior Cap & Gown Photos
If you have yet to take your cap & gown photo with Stacee, our photographer, please sign up for a time to do so next week at the link below. ALL senior students need this photo for the yearbook. There is no cost associated with the picture being taken this week, but you are always welcome to order from her site. If you have any questions, please see Ms. Martin.
http://www.tinyurl.com/dvphotos18
An ACT Prep Class is being offered again this semester by Ivy Prep at a highly discounted rate!
Students can register online here:
The discount code is "dvdfamily"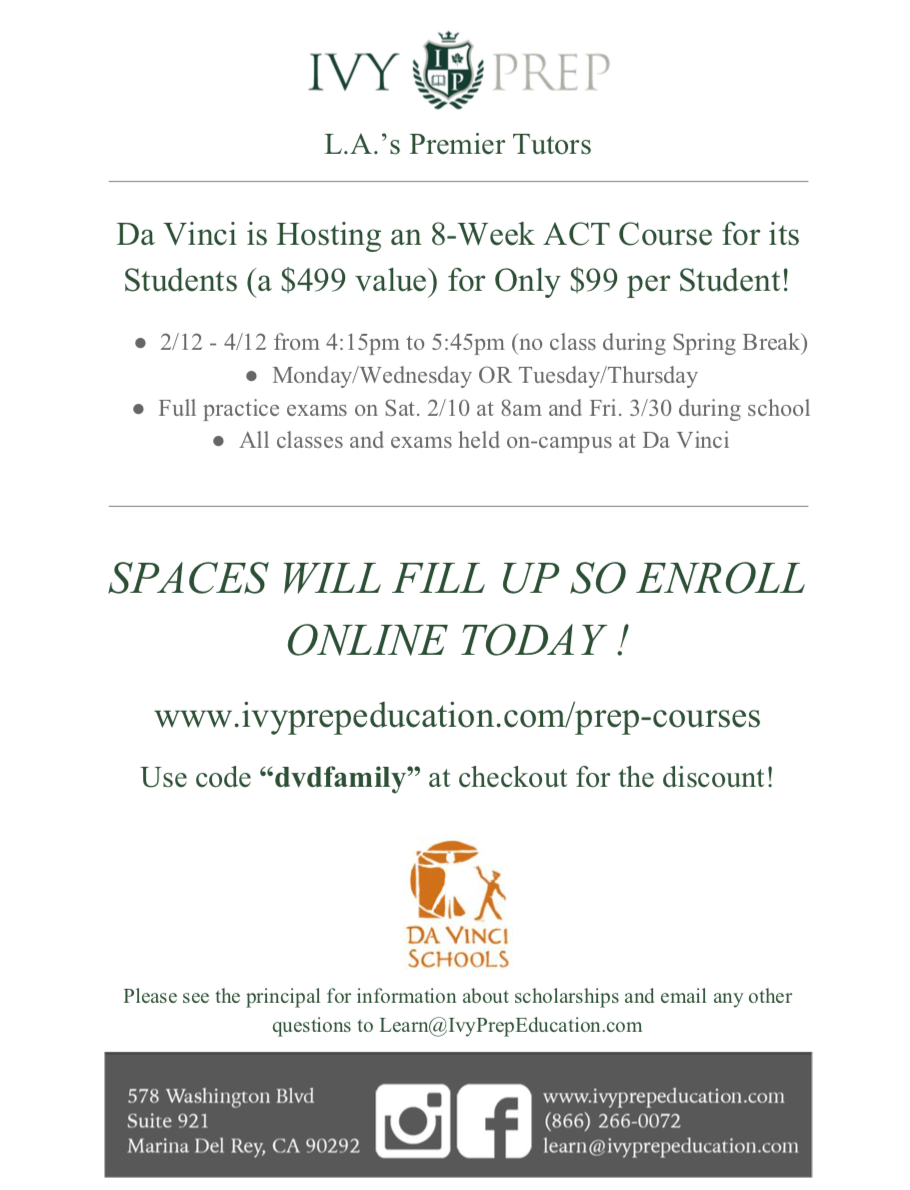 See previous posts for community service and summer program opportunities! (links also below)
Baseball Sign-Ups and Community Service Opportunity
Girls Who Code – Free Summer Program Opportunity
GirlUp – Summer STEAM Camp Opportunity