Picture Days are this week on Wednesday 9/13 and Thursday 9/14. Students will be taking their photo during their English class. See schedule below.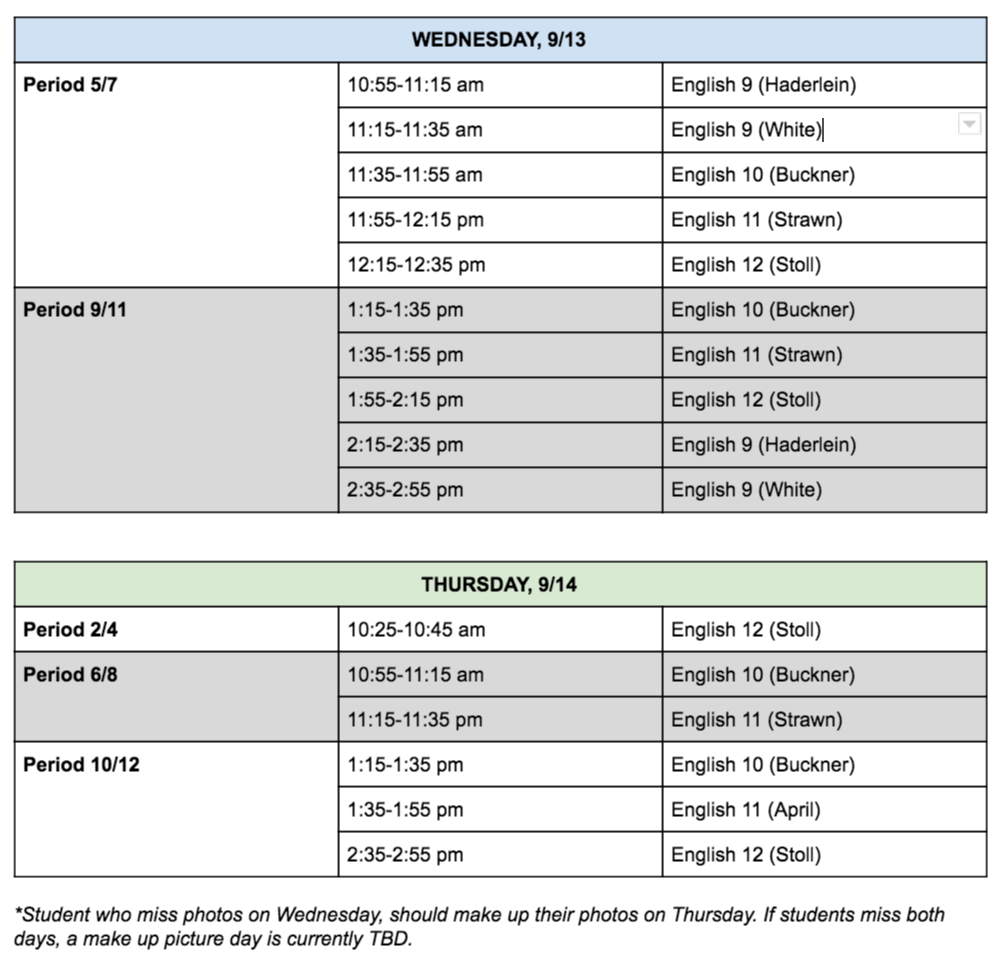 Updated Da Vinci Website
Our Da Vinci website can still be found at www.davincischools.org, but with many new features! We highly recommend you visit the "EVENTS" page and subscribe to Da Vinci Design's calendar and any others that pertain to you! You can add the entire calendar, or add specific events only straight to your own personal calendar.
Wiseburn – Da Vinci Athletics Information
All Da Vinci Families with a student interested in playing sports at Wiseburn – Da Vinci in 2017-18 are encouraged to attend an informational meeting on Tuesday Sept 12th in the Multi-Purpose Room at Dana Middle School.  The meeting will begin promptly at 6pm, and should last about an hour.  Families will learn:
CIF Eligibility and how Da Vinci interprets the eligibility requirements,
the tryout process,
the Athletic Clearance process, including physicals and transportation to games,
uniforms and equipment,
the team store, and more.
The meeting is not mandatory, yet it will answer many of the questions we have received over the summer, and have you prepared for what to expect as your children begin their high school sports journey.